Mark Cuban Reveals the Exact Moment Dallas Mavericks Understood Luka Doncic Was Special
Published 03/02/2021, 1:15 PM EST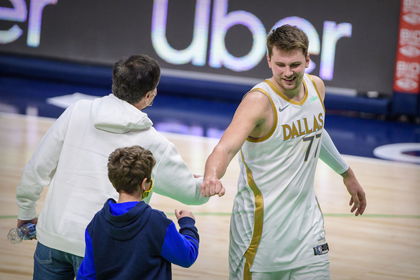 ---
---
Luka Doncic is one of the best players in the NBA currently. The Slovenian, in just three seasons in the NBA, has risen to All-Star level. Furthermore, Doncic is a contender for the MVP this season, despite the Mavericks showing very poor form. But Luka's stardom was on display from the beginning.
ADVERTISEMENT
Article continues below this ad
Luka Doncic – Special from the start
Dallas Mavericks owner Mark Cuban spoke to Colin Cowherd recently. Cowherd asked when Cuban and the Mavericks knew they had something special in Luka Doncic. Cuban noted they knew almost immediately after Mavericks played with Doncic a few times in his rookie season. His work on the ball was comparable to some veterans in the NBA.
ADVERTISEMENT
Article continues below this ad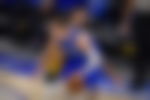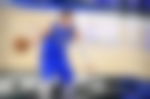 He said, "Probably about five games in when everybody who started playing with him loved playing with him. And he was doing things that you never imagined a 19-year-old kid to do that. It was hard to believe a 10-year veteran was doing those things, and Luka was doing them as a rookie." 
Doncic has the talent to win
Cuban added that Doncic plays at his own speed and does not get hurried by anyone. He also added that Doncic is very smart and has excellent decision-making. Cuban noted that the only doubt the Mavericks had about Luka Doncic was whether he would be able to improve during the post-season. And Doncic surpassed those expectations.
"Everybody has said you can't speed him up, he plays at his own pace. He thinks three steps ahead of everybody, he knows where everybody is on the court. He's just got the ability. I think what was uncertain about him being a superstar was how well he would improve during the off-season." 
ADVERTISEMENT
Article continues below this ad
Cuban added, "He's gotten better every single year, you can just list off the things that he's done. And to me, that's the true mark of a superstar, what can you add to your game."
ADVERTISEMENT
Article continues below this ad
Will Luka Doncic win the MVP this season? His numbers are very good. However, the Mavericks have not been solid this season. Doncic will have to help the Mavericks improve if he wants a chance to win the accolade. Many players have good numbers this year, so a winning team may determine the MVP race's outcome.