Mark Jackson Explains Why Pacers Should Have Beat Kobe Bryant and Shaquille O'Neal's Lakers in the 2000 NBA Finals
Published 10/01/2021, 2:15 AM EDT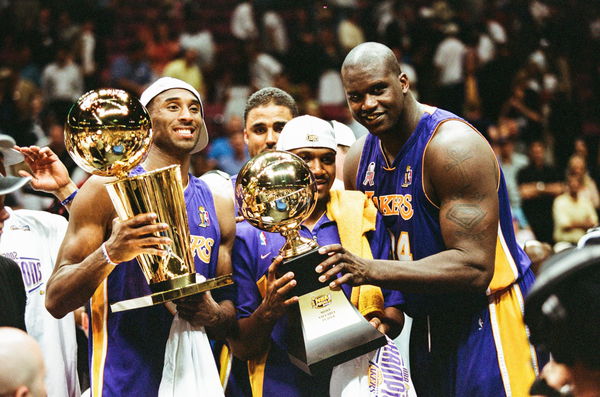 ---
---
Some dynasties have made their names as the best of the best. One such dynasty was the Los Angeles Lakers, with Shaquille O'Neal and Kobe Bryant. The superman-batman duo may have had quarrels, but they worked like bread and butter together.
ADVERTISEMENT
Article continues below this ad
Kobe and Shaq are one of the most celebrated duos in the NBA. The two alphas joined forces in LA once Bryant came into the league. They remain to be the last duo who successfully achieved a three-peat.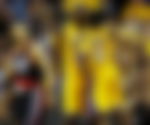 However, things were not easy for the LA duo. Especially during the 2000 NBA finals when they went up against Reggie Miller and the Indiana Pacers.
ADVERTISEMENT
Article continues below this ad
Jackson believes Pacers should have beat Shaq and Kobe Bryant
Recently, Mark Jackson was on the Club Shay Shay podcast. While on, he spoke about the 2000 NBA finals against Los Angeles Lakers. The LA team took the series in six games, but Jackson believes the Pacers should have come out on top in that series.
He said: "We were good because we had depth at the power forward position. We had a center that was a weapon that can take advantage of Shaquille O'Neal's flaws, the ability to defend the pick and roll. So every time in the pick and roll, we're going to get a shot off of Rick Smith, where he's a jump-shooting big man that can post up and score. So we were a perfect matchup. Jalen Rose, 6'9, versatility at the small forward position, Chris Mullin. So we had the depth and the versatility."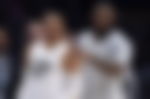 No matter who was in front, Shaq and Kobe Bryant could rarely be beaten. Jackson later admitted that they lost to two guys who were just unstoppable. The Pacers almost pushed the series to 7 games, but Kobe came out clutch.
2000 NBA finals Game 4
ADVERTISEMENT
Article continues below this ad
Shaquille O'Neal was undoubtedly the most dominant force in the finals series. He averaged 38 points, 16.7 rebounds, and 2.7 blocks per game, winning Finals MVP. However, it would have all gone in vain if Kobe did not step up in Game 4.
Watch This Story
The Pacers pushed the game into overtime. The Lakers were at a big disadvantage because Shaq had fouled out. But this is when a 21 YO Kobe Bryant took things into his own hands.
ADVERTISEMENT
Article continues below this ad
That overtime started the saga of Kobe being one of the clutch players in NBA history. He scored 6 points without missing a single shot. Moreover, he hit the game-sealing shot with an offensive rebound with 5.9 seconds left on the clock. This Game 4 win went on to be crucial as the Lakers won in six games.
WATCH THIS STORY- Michael Jordans Iconic Poster on Patrick Ewing, Kobe Bryant Dunking on Dwight Howard & Other Dunks That Almost Ended Careers