Massive Update on James Harden Arrives as 76ers Star's Future to Be Decided in 'Next 24 Hours'
Published 07/05/2022, 2:30 PM EDT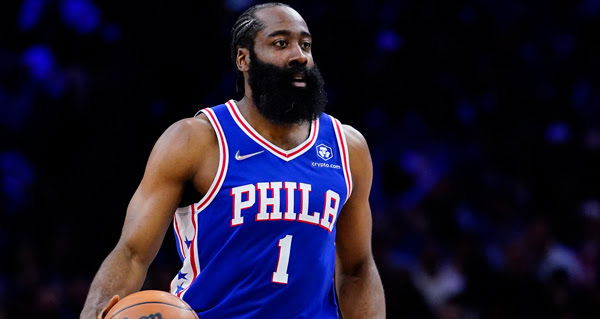 The NBA offseason is in full bloom. We have already seen Devin Booker, and Nikola Jokic among other players sign super max extensions with their teams. Young and upcoming talent, Dejounte Murray got traded to the Atlanta Hawks. We have also seen superstar player Kevin Durant ask for a trade from his franchise Brooklyn Nets. But it looks like one of the other important dominoes this offseason is about to fall.
ADVERTISEMENT
Article continues below this ad
According to reports Philadelphia 76ers superstar looks set to sign his new contract with the team in the next 24 hours. Harden purposely opted out of his player option so he could sign a more team-friendly one. This would allow the 76ers to continue to build the roster around Harden and the face of their franchise, Joel Embiid. Players in today's league generally don't opt-out of a player option to sign team-friendly deals with a franchise.
ADVERTISEMENT
Article continues below this ad
Watch This Story: "Bucks Been Taking Nothing But Ws": Fans in a Fit of Emotions as Former NBA Champion Joins Giannis Antetokounmpo at Milwaukee
This also shows us Harden's dedication towards winning an NBA Championship in the city of Philadelphia alongside Embiid. Harden is 32 years old, going on 33 and Embiid is 28. The 76ers are in a win-now mode. Along with these two-star players, they also have emerging talent Tyrese Maxey. Maxey should continue to build on his second year of success in the next season. They signed versatile forward P. J. Tucker to a three-year contract and are still looking to make more moves in the offseason.
Last chance for James Harden to win a title?
ADVERTISEMENT
Article continues below this ad
James Harden is one of the greatest scorers of basketball ever. He is a bona fide superstar. But the last two years have not exactly gone according to the plan for him. During the 2020-21 season, he requested a trade from the Houston Rockets as soon as the season started.
READ MORE – Top 5 NBA Signature Celebration Moves: LeBron James, Stephen Curry, Michael Jordan and more
He was then traded to the Brooklyn Nets in a blockbuster four-team deal. He enjoyed immediate success with them but got injured in the playoffs as the Nets went out in the second round.
ADVERTISEMENT
Article continues below this ad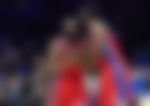 During the 2021-22 season, due to situations with the team, Harden got frustrated with the Nets and again demanded a trade. The 76ers traded for him at the season trade deadline. After playing well for the 76ers, Harden's performances tapered off towards the end of the season and in the playoffs. With a full offseason under his belt, he will look to bounce back and establish himself once again as one of the premier players in the league.