Massive Warriors Star Could Leave Stephen Curry if We Believe His "Love to Play With Luka Doncic" Comments
Published 09/27/2022, 3:16 PM EDT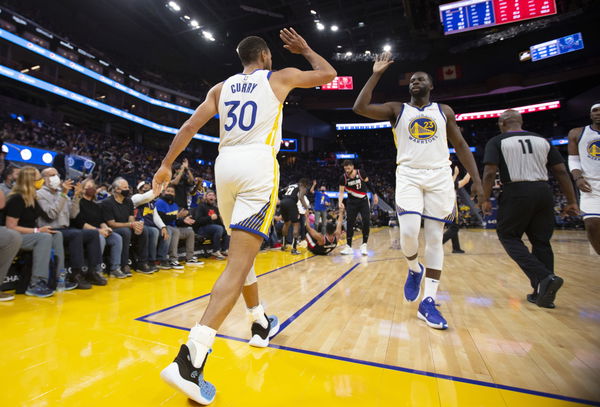 The Golden State Warriors won the NBA championship last season against the Boston Celtics. Stephen Curry was awarded the Finals MVP for the first time in his career. However, the Warriors might have to make some changes in their roster in the near future. Curry's teammate and four-time NBA champ Draymond Green could end up being traded by the team. Green made his NBA debut with Golden State in 2012 and has been with the team since. But, a recent report has suggested that Green could end up leaving the Warriors in search of a maximum contract.
ADVERTISEMENT
Article continues below this ad
Green signed a four-year, $99 million contract with the Warriors in 2020 which will take him until the end of the 2023-24 season. However, the four-time All-Star would possibly enter free agency if his current team refuses to offer him a maximum contract.
ADVERTISEMENT
Article continues below this ad
The 32-year-old averaged 7.5 points, 7.3 rebounds, and 7.0 assists per game in 46 appearances last season. Thus, it is quite unlikely for Green to get the max contract he expects from the Warriors. Green might be forced to seek a maximum contract somewhere else if the two parties do not reach an understanding.
Stephen Curry may lose Draymond Green to Luka Doncic
The discussions about Draymond Green's trade have already begun in NBA circles. The first team to have been associated with a potential Green trade was the Detroit Pistons. However, an NBA executive has recently suggested another possible destination for the four-time NBA champ. As per a recent report, Green might end up joining the Dallas Mavericks in order to team up with Luka Modric.
An NBA executive told NBA Insider Sean Deveney that Green has thought about playing with Detroit while making efforts to support his hometown, Flint. The executive added, "He would love to play with a superstar like Luka Doncic where he has to just play off him."
Will Green end up with the Dallas Mavericks?
ADVERTISEMENT
Article continues below this ad
Green has been an integral part of the Golden State Warriors. He has shown some great resilience alongside Stephen Curry over the years. However, the Warriors may not accept his maximum contract request.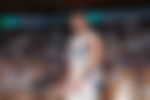 Thus, Draymond Green might have to seek a new franchise for the future. It could certainly be alongside Luka Doncic where he can use his experience to bring a championship victory for the Mavericks.
ADVERTISEMENT
Article continues below this ad
Watch This Story: LeBron James and Draymond Green doing the viral Antonio Brown dance will make your day
 However, it is highly unlikely that the Dallas front office will offer a maximum contract deal for Draymond Green, given their roster situation currently after point guard Jalen Brunson's early exit. Thus, with limited financial resources available, the Mavericks would have to be really smart with the Draymond Green deal if it ever arrives on the table.