'Massively Undervalued': StockX Founder Examines the Kobe Bryant Cards and Reveals the Grim Reality
Published 03/09/2021, 6:15 AM EST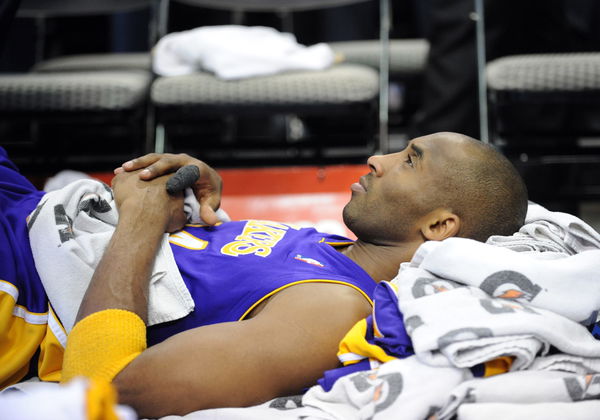 ---
---
The world of basketball can take pride in having one of the most loyal fan bases among all the sporting domains. People would pay millions to purchase the rookie cards of players like Kobe Bryant or LeBron James, the used Spalding balls, the signed jerseys, and whatnot. But this craziness is still nothing compared to what the game of Baseball once enjoyed.
ADVERTISEMENT
Article continues below this ad
Especially discussing the popularity index of basketball cards, the business is picking heat only now. However, if it already hasn't, this growth in momentum promises to touch insane heights. Plus, there is news that can both bother and excite the Kobe Bryant fans more specifically.
The bittersweet tale of Kobe Bryant cards 
ADVERTISEMENT
Article continues below this ad
In a recent interview, Mr. Josh Luber, co-founder of an established online marketplace, StockX, sat down to discuss the issue that has bothered the Black Mamba cards for a long time now. He agreed how the sports card market has suddenly shown an upsurge and how the early movers took home the larger pie.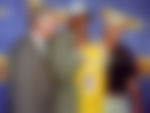 He expressed, "I'm a little lucky that I got back into this a little ahead of everybody else. I got back into the cards towards the end of 2018. At StockX, we're always just looking for what other products might make sense to put on the site. So that's how we got tuned into it." Just as he went out in the market to discover products for portfolio diversification, he stumbled upon an issue facing the Kobe Bryant cards. 
The 43-YO entrepreneur and former IBM employee further detailed, I remember thinking at the time, going to card shows and buying raw Kobe tops rookies for 10 bucks. I was like this doesn't make any sense, and talking to the people in the space. He was massively undervalued. Obviously his death being a tragic event put a lot of light on his cards, his cards skyrocketed then, but they were still undervalued compared to everything else. So in the last three months, Kobe, Jordan, LeBron have kind to get in line relative to the hobby in terms of what their value should be." 
Now, the bad news is the undervaluation of Kobe cards. But the good news is that one can still purchase them from an investment or a fandom perspective to later leverage greater benefits.
Read also – Jeanie Buss Explains Why Kobe Bryant Should be the NBA Logo
Then vs Now of the Black Mamba card value 
ADVERTISEMENT
Article continues below this ad
Recently, the Kobe Bryant rookie card, a refractor, pristine black, Beckett BGS, Grade 10, sold for $1.7958 million. However, in 2016, when the Black Mamba was about to retire, his card sold on eBay for a meager $58100. That's too low an amount for a rare card of an NBA Champion with a legacy that extended beyond basketball. 
The $4.6 million worth of a Luka Doncic rookie card speaks volumes on how undervalued Kobe went. However, just as Josh shared, things are turning and the NBA GOATS are finally seeing their worth in the cards. The NBA Top Shots is already leveraging blockchain technology to popularize the rare moments. Then there are companies like StockX selling the Panini/Topps cards of players ranging from the oldies to the rookies.
ADVERTISEMENT
Article continues below this ad
Do these cards interest you from an investment perspective? Help us know if you already own one in the comments.