Mavericks' GM Explains Why Luka Doncic Will Make Their Recruitment Simpler
Published 03/28/2021, 12:42 AM EDT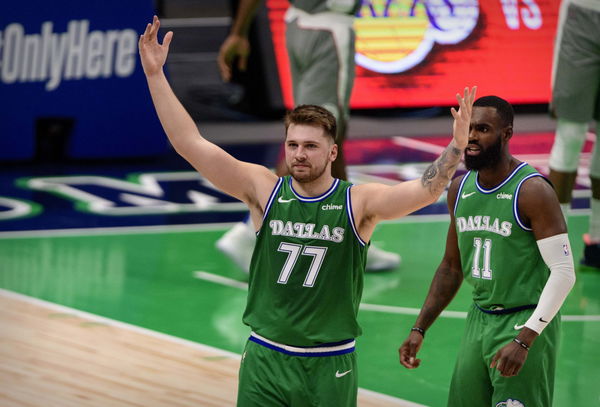 The Dallas Mavericks are standing at the edge of the eighth seed and could just as easily not be a part of the postseason if they don't get enough wins. However, their position right now is far better than how they started off the season. In the beginning, forget the top eight, they were hanging by a twig to stay alive in the competitive West. And they have Luka Doncic to thank for this sudden progress.
In fact, not only is Luka the cornerstone of the franchise that brings them success and keeps them relevant in the league, according to Mavericks' general manager, he will play a vital role in bringing in more stars to the franchise.
Luka Doncic is the recruiting magnet
ADVERTISEMENT
Article continues below this ad
Luka Doncic has established himself as one of the best players in the NBA and is a brand in himself. Recently, GM Donnie Nelson took part in an interview to discuss their new trade acquisitions, JJ Redick and Nicolo Melli. He was also asked to compare building a team around their former franchise player, Dirk Nowitzki, and now, Doncic.
"Man, it's completely different," Nelson said. "One guy is an open shot waiting to happen, and the other guy was a shot-taker and a shot-maker. I think, in terms of free agency, who doesn't want to play with a Jason Kidd? Who doesn't want to play with a Steve Nash? I think in terms of recruiting, it's much better to have a 'true quarterback' that has the abilities that [Dončić] has.
"It's ironic that two of the greats… when I saw Luka play for the first time, I'm like, 'Man, that's a 6-foot-7 Steve Nash that can shoot it. And this and that and the other thing, but he rebounds like Jason Kidd.' To have [a player who's a combination of] two of the greats that were right here in Dallas, it's going to make our recruiting efforts a lot smoother."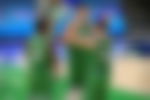 Mavericks looking good enough for the playoffs?
Doncic is close to averaging a triple-double this season. With 28.6 points, 9.1 assists, and 8.3 rebounds, his personal success is only on an upward trajectory. However, their slow start to the season has harmed his chance at the MVP award.
ADVERTISEMENT
Article continues below this ad
He was suspected to be one of the top prospects for that honor, even before this season began. But now, he isn't even in the top five candidates.
That being said, the Dallas Mavericks are holding a 23-21 record. As long as they have Luka, they have will have a shot at making it to the postseason.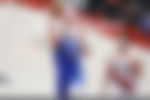 Although they are on a two-game losing streak, their next game is against OKC. They will be looking to get back to their winning ways and improve their W tally.
ADVERTISEMENT
Article continues below this ad
Read also- Mavericks' Mark Cuban 'Can't Wait to See' How Luka Doncic Holds His Promise from Last Year