Mavericks' Luka Doncic Jokes About Making Profit with His $50,000 Rookie Card
Published 01/02/2021, 1:13 PM EST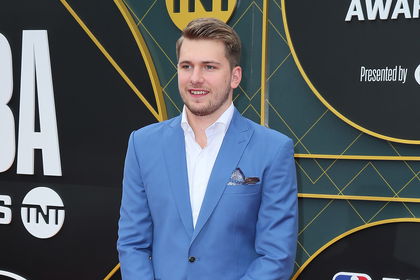 ---
---
Luka Doncic does not take himself too seriously. After toying with his opponents on the court, he maintains the same mischief off it as well. And his reaction upon being told the price of his rookie cards was priceless.
ADVERTISEMENT
Article continues below this ad
When Brad Townsend told him that his 2018 rookie cards are worth $50,000 now, he half-jokingly said that he himself needs to get his hands on the cards.
Told that some of his rookie cards are selling for $50,000, Luka Doncic says he's not up on that kind of stuff, but "I'm going to need some of those cards."

— Brad Townsend (@townbrad) January 2, 2021
ADVERTISEMENT
Article continues below this ad
The Slovenian made his NBA debut with the Dallas Mavericks in 2018. While he was mildly popular back then, it does not compare to the stardom that he has achieved now. Hence, his rookie cards are such a prized asset.
NBA cards have grown popular this year
In North America, sports cards are in fashion. The most notable of which used to be baseball cards, but they are dwindling in popularity. And the reason for that is the growing stature of the NBA globally.
For example, in July last year, LeBron James' rookie card sold for a whopping $1.8 million! It is the most expensive trading card in the history of modern America.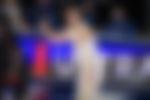 Furthermore, this surge is likely to continue. With emerging stars like Luka, Zion Williamson, and Giannis, the NBA's overall fan base is more diverse than ever.
How is Luka Doncic faring right now?
The cost of his trading cards is directly related to his performance on the court. The better he plays, the more marketable he will be. He is living up to the price of his rookie card.
After a sluggish start to the season, he is beginning to find his feet. Against the recent match against the Miami Heat, he spun Bam Adebayo with his crazy footwork for a neat layup.
ADVERTISEMENT
Article continues below this ad
His form is picking up to the MVP standards that he is expected to reach this season. He must continue on that upward trajectory. More importantly, he needs to overcome his shooting woes.
It is now important not just for him but also for the buyers that he keeps elevating himself. Or no one will be getting their money's worth.
ADVERTISEMENT
Article continues below this ad