Mavericks' Luka Doncic Thinks He Should Be Excluded From the MVP Conversation This Year
Published 02/11/2021, 6:00 AM EST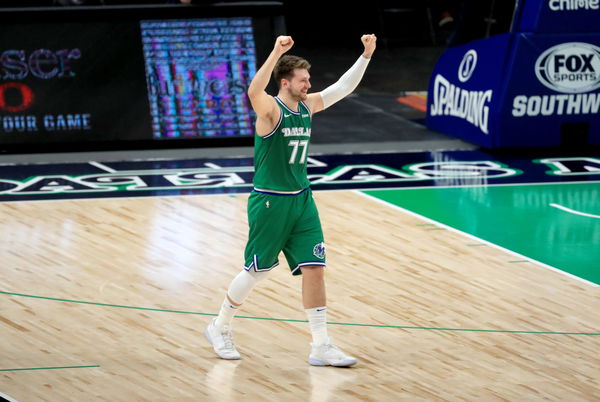 ---
---
After going on a downward spiral this season, the Dallas Mavericks look like they're finally gaining some momentum. They just defeated the Atlanta Hawks to continue their game winning streak. However, their slow start to the season will cost them far more than they can imagine. In fact, it will cost their superstar player, Luka Doncic, a possible MVP award.
ADVERTISEMENT
Article continues below this ad
Luka Doncic doesn't deserve to be MVP?
On an individual level, some might believe that Doncic isn't living up to the hype this season. But the numbers show a c completely different story. Just after his game against the Atlanta Hawks, he ended up surpassing the legendary Magic Johnson in a triple-double record.
ADVERTISEMENT
Article continues below this ad
However, Doncic agrees with the former opinion. He also doesn't believe he is playing his best. Even though he was the favorite to win the MVP award this season, he personally doesn't think he deserved it.
In an interview with Stephen A. Smith, he was first asked whether carrying such high expectations of a possible MVP title feels like a lot of pressure or not. To this Doncic said, "I had pressure since I was a kid playing in Madrid and that stuff."
Then he went on to make a shocking confession, contrary to popular opinion. "Honestly, I don't believe I should be in the MVP conversation this year," he stated.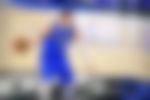 What does it take to be MVP?
Smith was surprised to hear that from Luka. He even asked why he thinks this way and Luka explained, "Like where we are, like 13th or 14 seed. So, that's why. We just got to play the right way now, get into playoffs. That's our key this year. Get in the playoffs and show what we can do in the postseason."
ADVERTISEMENT
Article continues below this ad
Smith had a follow-up question and asked what Luka believes is the criteria for being considered an MVP candidate as per him." I don't really know, but I think like top two teams in the West. That will be my opinion," stated Luka.
So far, the top five in the MVP race are LeBron James, Joel Embiid, Nikola Jokic, Kevin Durant, and Kawhi Leonard. With the way things are going, it won't be easy for Luka to catch up with them. However, he has clarified that this is the least of his worries. His focus right now is to place the Mavericks in the playoffs. Do you think he can pull that off with the time left?
ADVERTISEMENT
Article continues below this ad