Mavericks' Owner Mark Cuban Describes How Dirk Nowitzki's Farewell Tour Helped Luka Doncic
Published 12/22/2020, 11:00 AM EST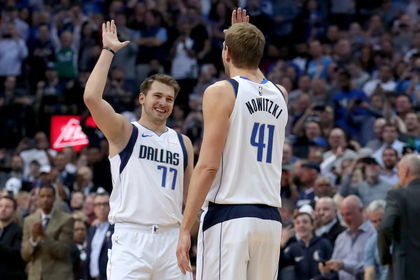 ---
---
When the Dallas Mavericks traded their pick with the Hawks to bring in Luka Doncic, no one knew what to expect. The notion regarding players coming from Europe is mixed. While players like Dirk Nowitzki have flourished in the NBA, others haven't.
ADVERTISEMENT
Article continues below this ad
The same doubt loomed over Doncic. When he was drafted, we were seeing the last year of Nowitzki in the NBA. Can a 18-year-old from the Euro League thrive in the NBA?
Fast forward two years, we are seeing one of the best young superstars NBA has ever seen. A 21-year-old who is already averaging MVP caliber numbers.
ADVERTISEMENT
Article continues below this ad
Mark Cuban Describes How Luka Doncic arrived at the Perfect Time
When Doncic arrived at the Mavs, he wasn't in the spotlight. This was because of the farewell tour of legendary Mavs forward Dirk Nowitzki.
Mavericks owner Mark Cuban in a recent appearance at the Bill Simmons podcast described why Luka arriving in that season was the best-case scenario for him.
"I think it was great for Luka. I think it took a lot of pressure off of him because it was Dirk's farewell tour everywhere. He didn't have to come in on a less than stellar team and all of a sudden prove that he's got to be great."
"There was no pressure on him from that perspective. We wanted to win more games, but we didn't have to win a lot of games. There was no playoff pressure because we were featuring Dirk. We wanted Dirk to have fun; we owed it to him."
He added, "I think that really helped Luka, and even in his last year Dirk was a man of habit and precision and everything he did. It really showed Luka the way to go."
Can Doncic be the Next Nowitzki for the Mavs?
When Dirk Nowitzki came into the league, he had his doubters. After two decades of playing in the NBA, he cemented his legacy as one of the best foreign players NBA has ever seen.
Luka Doncic might be on the path to break all of it. In his first two years, he has become just some player from Euro League to one of the leading candidates for next season's MVP.
ADVERTISEMENT
Article continues below this ad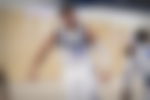 Doncic is coming off of one of the best second seasons by any NBA player, averaging 28.8 points, 8.8 assists, and 9.4 rebounds. He even showed his continued development in the playoffs, as he almost torched the LA Clippers.
Cuban and Co. realize that Doncic is a generational superstar. They have added some complimentary pieces and a second superstar in Kristaps Porzingis. The Mavs have a superstar in Luka. If he sticks around like Dirk, we might see Dallas win some more titles.
ADVERTISEMENT
Article continues below this ad
If Luka continues to progress, he surely can eclipse Dirk Nowitzki as the best player in the Mavericks and the best overseas player NBA has ever seen.