Mavericks Owner Mark Cuban Shakes Cryptocurrency Market With a Single Tweet
Published 08/15/2021, 12:52 PM EDT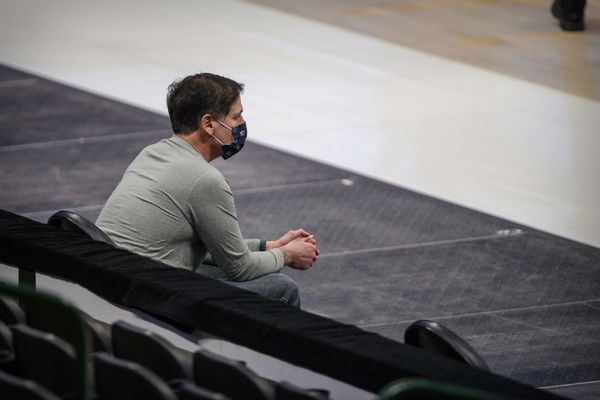 ---
---
The Dallas Mavericks are one of the unique franchises in the NBA. While other franchises rarely see the ownership being involved, the Mavericks have a pretty proactive owner in Mark Cuban.
ADVERTISEMENT
Article continues below this ad
Cuban who has had his fair share of stardom for his entrepreneurial skills, has played a crucial role in determining the success of the Mavericks. While Dallas might not form super-teams like the Lakers or the Heat, they somehow always manage to stay one of the most competitive teams in the league.
ADVERTISEMENT
Article continues below this ad
Mavericks' owner Mark Cuban shakes up Crypto-currency twitter
Mavs' owner Mark Cuban certainly does not shy away from speaking his heart out. Be it him speaking out on controversial decisions by the league or else, Cuban is always ready to have a discussion with the general public.
Recently the 63-year-old shook up the crypto-currency world in twitter. Speaking about the DOGE coin, Cuban dismissed that the currency was not a meme coin, rather it has become a legitimate way for payment.
The point about DOGE that people miss is that DOGE's imperfections and simplicity are it's greatest strengths. You can only use it to do 2 things: Spend It or HODL It. Both are easy to understand. And it's cheap to buy. Which makes it a community anyone can join and enjoy.

— Mark Cuban (@mcuban) August 15, 2021
Given how Cuban has gained immense popularity from shows like that of Shark Tank, the billionaire certainly knows how to stir things up in the market. Often speaking in favor of ventures which eventually succeed, Cuban certainly knows what he is talking about.
ADVERTISEMENT
Article continues below this ad
A tweet like that from a personality like Cuban can certainly have an incredible impact in the crypto market. With an entrepreneur mogul like Cuban speaking about the DOGE coin, expect the prices to shoot up exponentially.
Meanwhile, the 63-year-old is seeing a pretty unpredictable off-season for his NBA team. While the Mavs have already secured the ever-important extension for Luka Doncic, unlike other competitors, Dallas have been pretty silent.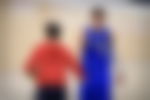 With the changes in management and also the coaching staff, Cuban be planning to shake things up. Revamping the supporting cast might be in the cards. Tim Hardaway Jr. who had an impressive season is back. But so is big Latvian Kristaps Porzingis.
ADVERTISEMENT
Article continues below this ad
The 7'3″ center who resorted to a perimeter based game last season struggled mightily. His passiveness certainly cost Doncic and Co. If Porzingis continues to disappoint, his time with the Mavs might be somewhat over. Will Cuban and the Mavs pull off a surprise move and finally let go off the Latvian?