'Memorable night': Stephen Curry Opens up About His Experience Playing With LeBron James in All-Star Game For The First Time
Published 03/10/2021, 5:30 AM CST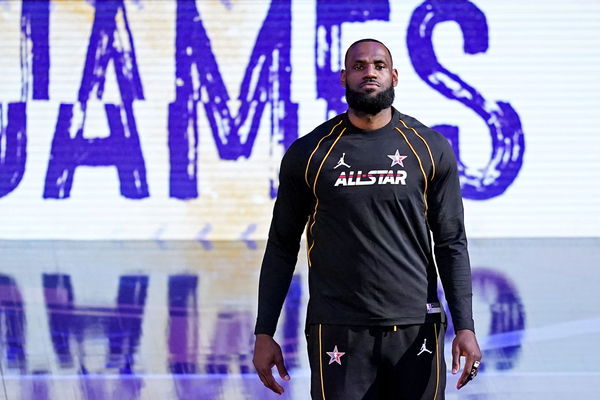 ---
---
This season's All-Star Game was a tad bit different than the others. No No, not because the matchup was like no other, but it met with a lot of criticism before it actually took place. In fact, one of the team's captain's LeBron James was someone who showed the most discontent towards the event being held. However, he never refused to take part in it and as it turns out it worked out very well for Team LeBron. In fact, his teammate Stephen Curry can't help but praise playing alongside the GOAT.
ADVERTISEMENT
Article continues below this ad
Stephen Curry's experience on playing with Bron
Even after the format being changed to the All-Star captains, LeBron James and Steph Curry never ended up playing on the same time. This was the first time these future Hall of Famers came together and Curry couldn't be happier.
ADVERTISEMENT
Article continues below this ad
In an interview after the game, he opened up about what it was like finally teaming up with Bron. He said, "It was a great experience. We had fun in the locker room chopping it up. I know he was managing his minutes tonight, but it was good energy in the first quarter."
"It's part of being around this league long enough, obviously the new format with the All-Star Game and mixing and matching conferences, even though he's in the West now, it was bound to happen, and we had a great time […] It was a memorable night for sure."
Curry did have a spectacular night. Not only did he win with team LeBron James with his 26 points, he also won the three-point challenge before the game against Mike Conley.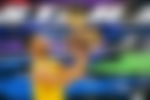 LeBron James feels the same way
Further, Curry talked about how different the All-Star locker room actually feels. "Like you said, something I hadn't done before or we hadn't done before, so you can kind of check that off the list," Curry added. "It's just a different vantage point for everybody when you come into an All-Star locker room."
"And you see the guys that you compete with night in, night out, year after year, and got to acknowledge the respect that you have for everybody in there because we all do it differently. But we all do it at a very high level. And obviously Bron has been doing it for a very long time. There's so much respect there even as we compete throughout the years."
For reasons of his own, LeBron played only 13 minutes. However, when asked, he explained that he thoroughly enjoyed watching from the sidelines. In fact, Steph and Giannis are two players he is in complete awe of.
He stated, "Absolutely. That's why I drafted them, man. It's guys that I obviously compete against on a nightly basis. But guys that I'm just in awe of."
ADVERTISEMENT
Article continues below this ad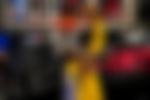 Looks like we might be watching another All-Star Game with these two teamed up. What do you think about that?
Read also-  WATCH: Steph Curry Shows Fiery Form in Practice Ahead of Three Point Contest in NBA All Star
ADVERTISEMENT
Article continues below this ad