Merryl Streep Clicked Rare Photo With Kobe Bryant and $50 Million Worth Rapper Only to Trump Leonardo DiCaprio
Published 06/21/2022, 9:30 PM EDT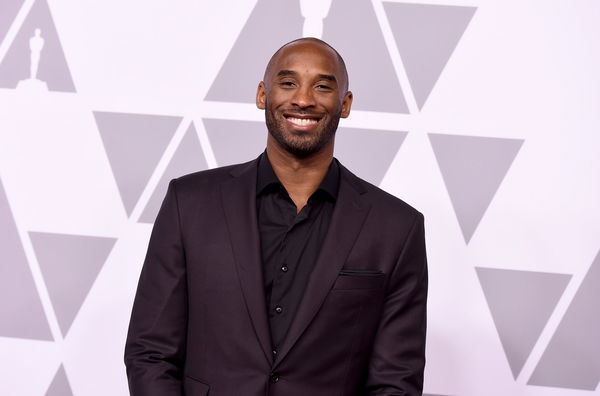 The academy award or better known as the Oscars is the most prestigious and significant award in the entertainment industry. And it is not easy to win one. Actors and actresses start campaigning a month before the Oscars to go viral and to craft a belief in the voters' minds that their movie should win. Meryl Streep, who is considered one of the best actresses of this generation, decided to campaign with a picture of rapper 50 cent and legendary basketball player Kobe Bryant.
In 2014, Meryl Streep was nominated for the best actress for the movie August: Osage County. Leonardo DiCaprio was also nominated for best actor for the movie Wolf Of The Wall Street. He was off to a good start by making a cameo in Jonah Hill's Saturday Night Live who was also his co-actor in the movie.
ADVERTISEMENT
Article continues below this ad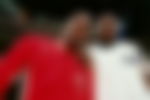 He recreated his Titanic's iconic Jack and Rose scene at the bow of the ship. SNL is always a good way of campaigning strategy, but Streep had something else in mind.
Meryl Streep was in attendance for an NBA game
ADVERTISEMENT
Article continues below this ad
Meryl Streep went to watch an NBA game between the Los Angeles Lakers and the New York Nicks. She sat beside the grammy award-winner rapper 50 Cent and the unlikely duo looked like they hit it off. According to The Daily Beast, the duo was photographed laughing, clapping, and at one point, clutching hands. After the game, the duo posed for a selfie with Kobe Bryant. Which was the most unexpected, brilliant piece of awards campaigning there has been to date.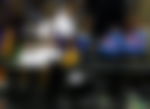 They clicked a selfie in which all three assumed their most hardcore poses like a "gangsta". 50 Cent later posted the photo on his Instagram handle with the caption "Things got a little gangsta. Lol TURN UP, Turn Down for what!#smsaudio". Even with a hilarious hour-long SNL episode, Merryl Streep trumped Leonardo DiCaprio with just a photo.
ADVERTISEMENT
Article continues below this ad
Watch this story– Michael Jordan Highlights: How Did The GOAT Perform At His Famous Flu Game? Stats, and More.
However, both Meryl Streep and Leonardo DiCaprio failed to win the academy award for their movies. But they surely ended up creating one of the best campaigns for the Oscar.