Metta World Peace Discloses How Kobe Bryant and Him Developed Their On-Court Friendship
Published 01/26/2021, 9:50 AM EST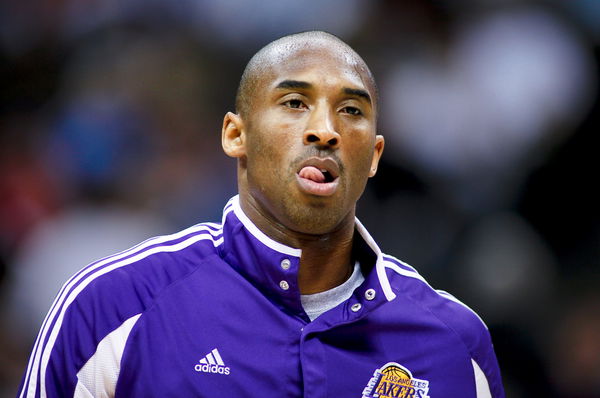 ---
---
As remembering Kobe Bryant continues, a former teammate of his opened up about what they bonded over. Metta World Peace, or Metta Sandiford-Artest, is one of the most interesting players the NBA has ever seen- not only because of the player he was, but also because of how his personality stood out.
ADVERTISEMENT
Article continues below this ad
He is known for speaking his mind, which some might like and some might not. However, with Kobe's death anniversary, he can't help but remember those gold old days with him.
The on-court bond with Kobe Bryant that will last a lifetime
ADVERTISEMENT
Article continues below this ad
Metta played a big role in bringing the Lakers their championship before 2020. Also, getting to play with Kobe Bryant was the opportunity of a lifetime for him. However, playing with him wasn't the best part. It was competing along with him that brought them closer together.
In an interview with Metta, he was asked if there was any particular back and forth between him and Kobe that springs to mind the most. "We had a lot of them," he confessed. "That's how we kind of became friends because I had never seen Kobe off the court in my life.
"We became friends on the court and we would just talk when we see each other. He knew I was bringing it and he liked it. And when we got on the same team, we just saw eye to eye. It was more like a mutual respect."
He further explained, "He loves the game so much and that's why I appreciate him so much because we could see eye to eye as brothers just from how we compete. The language of competition. It's really interesting how we clicked."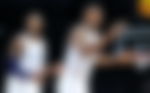 The shot that made Metta who he is
Back in 2009, Metta joined the Lakers after having some good seasons with the Sacramento Kings and the Indiana Pacers. Who knew, in his first season with this franchise, he would win a title with Kobe Bryant.
ADVERTISEMENT
Article continues below this ad
More than that, if it wasn't for Metta's three-pointer during the clutch moment, they might have lost to the Boston Celtics in the NBA Finals. They were in Game 7 against Boston and with a minute left on the clock, Artest dropped a three-pointer that stretched the lead to six. Because of that, LA won 83-79 and got their hands on the NBA title.
This is the shot that made Metta a legend. Although it goes without saying that without Kobe, this wouldn't have been possible either.
ADVERTISEMENT
Article continues below this ad
Read Also- Michael Jordan, Kobe Bryant and LeBron James: Who Wins the Battle of Money?