Miami Heat Coach Was Infuriated by 'Naked' Shaquille O'Neal Spoiling Team's Culture
Published 06/21/2022, 12:00 PM EDT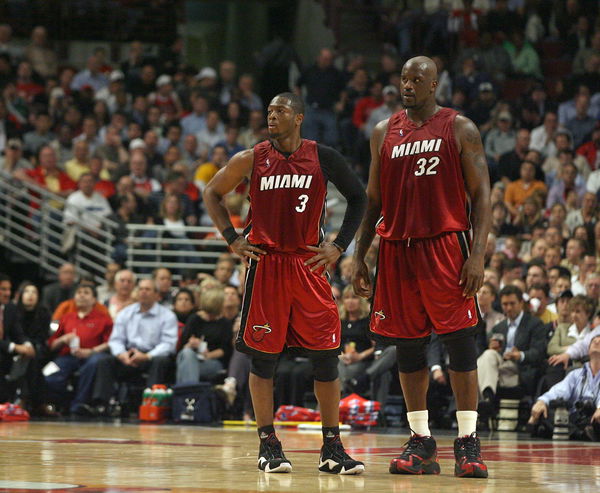 The NBA has seen some unreal athletes throughout its 75 years. However, no giant like Shaquille O'Neal had ever entered the league. Despite being 7ft tall, Shaq had nuclear athleticism behind him. Moreover, he was as petty as a competitor as the best. However, the Big Diesel kept room for fun within the team locker to keep the spirits high. And his former Miami Heat coach was furious because of this.
Entering the league, there was no answer to Shaq's dominance. He quickly became one of the best players in the world, and his stretch with the Lakers remains to be one of the most unreal seasons in league history.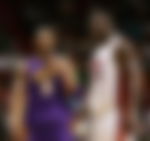 However, after notching a three-peat, O'Neal relaxed a bit. While he still had the hunger to win more than Kobe, Shaq understood the need to have a light mood.
ADVERTISEMENT
Article continues below this ad
WATCH THIS STORY – 5 best Memes on Chris Paul Choking Yet Again in the NBA Playoffs
However, Stan Van Gundy was beside himself looking at Superman's behavior back then.
Shaquille O'Neal and Stan Van Gundy never saw eye to eye
Shaq's time in Miami often goes back to the time he delivered on his promise to the city. With Pat Riley and Dwyane Wade behind him, the Big Aristotle won his fourth and last title with the Heat. But before the glory days were some dark days. When Riley first resigned, Van Gundy, took control of the Heat. And the Big Diesel and he weren't on the same page.
ADVERTISEMENT
Article continues below this ad
In O'Neal's book, he had a lot to say about Gundy. Notably, he revealed the former Heat coach didn't like his jokes. He said: "He didn't understand it was good for our team to be loose"
O'Neal also wrote that Van Gundy didn't like him doing silly stuff like naked jumping jacks just to get his teammates to smile and relax. Eventually, Van Gundy was shown the doors by the Heat, and Riley came back in force. While the rumor said Shaq was a huge reason, he revealed he didn't play any hand in Van Gundy being pushed out. But their beef didn't stop there. After Van Gundy and Dwight had beef, Shaq surprised everyone. After years of slander, O'Neal came to Dwight's defense and spoke against Van Gundy.
ADVERTISEMENT
Article continues below this ad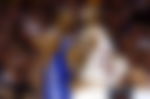 Over time, their beef has mellowed down, and they have even had conversations on television. With Shaquille O'Neal always being in the face of drama, where do you rank this beef? Let us know in the comments below.