Dwyane Wade Responds Savagely after a Fan Mocked His and LeBron James' Free Throw shooting
Published 04/13/2021, 7:00 AM EDT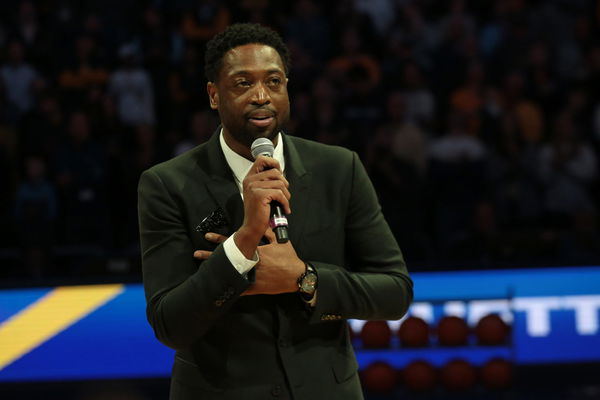 ---
---
Dwyane Wade and LeBron James entered the NBA in one of the most iconic draft years the league has ever seen. They soon saw themselves playing together in the USA Summer Olympics team, followed by them forming a super team. Their combo had very few flaws that could attract any criticism, even from opponents. 
ADVERTISEMENT
Article continues below this ad
But in the age of social media, not even champions are safe from mockery. Most of the time, unsavory social media comments on athletes remain unnoticed, but Dwyane Wade noticed one out of many and didn't hold back on addressing it. 
Dwyane Wade, Jimmy Butler, LeBron James, and a troll
ADVERTISEMENT
Article continues below this ad
Recently on April 11, the Miami Heat defeated the Trail Blazers 107-98 in a game where Bam Adebayo was the top scorer. The Heat defense was so good that they restricted the trio of Jusuf Nurkic, Damian Lillard, and CJ McCollum to just 35 combined points. Still, there was a moment in the fourth quarter where Bam missed a free throw and attracted a disappointed stare from Jimmy Butler.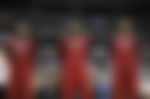 A fan shared this clip and expressed how Jimmy's stare was needed when LeBron James and Dwyane Wade used to miss FTs during their days together. To this, Dwyane Wade had a fitting response.
Read also – Jimmy Butler Joins Dwyane Wade in a Rare Franchise Record After Heat's Win Over Magic
ADVERTISEMENT
Article continues below this ad
Old days of the Miami Heat and Chicago Bulls rivalry
Jimmy G. Buckets entered the league in 2011, playing for the Chicago Bulls. Back in the days, the Bulls had Derrick Rose, Luol Deng, and Joakim Noah as their stars while Jimmy was a bench player. The following year, in 2013, the Bulls met the Heat in the EC semis. That was the first postseason when Jimmy started all the games the Bulls played before losing 1-4 to the Heat. 
A 23-YO Jimmy had averaged 13.1 points in that series against the duo of Dwyane Wade and LeBron James. Certainly, he won the respect of Wade, and when he later signed with the Heat in 2019, it happened on the 3-time champion's referral. In fact, in an interview, Wade summed up Jimmy's worth by saying, "He doesn't give a f—". 
ADVERTISEMENT
Article continues below this ad
To put things into perspective, Wade's FT average remained 76.5% as opposed to LeBron's 73.4% and Jimmy's 83.6%. So yes, Jimmy's notes from the bench are coming in handy.