Miami Heat's Jimmy Butler Reveals How Much He Made From Big Face Coffee During NBA Bubble
Published 01/17/2021, 8:00 AM EST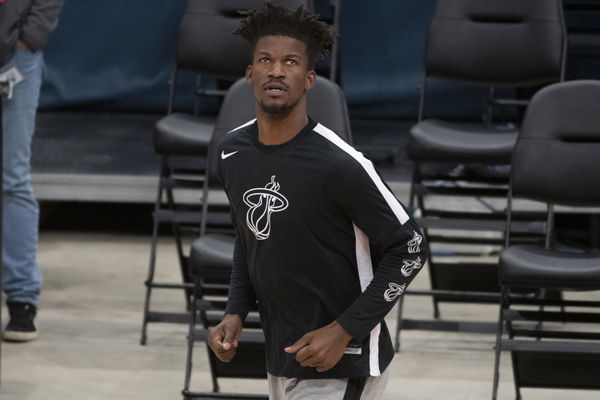 ---
---
Jimmy Butler and the Miami Heat had a memorable trip to the Orlando Bubble last season. Despite most people writing them off as a first or second round exit, the Heat made it all the way to the NBA Finals. Although they couldn't end their campaign on winning terms, they won the hearts of fans with their efforts.
ADVERTISEMENT
Article continues below this ad
Speaking of winning hearts, Jimmy Butler is someone who has become one of the most loved players in the league. He always had something up his sleeve to entertain fans, and the same was the case during the NBA Bubble.
Apparently, Jimmy opened his own coffee shop in the bubble to sell the beverage to other players. It became a huge success, but Jimmy never talked about how much profit he made from that business.
ADVERTISEMENT
Article continues below this ad
Miami Heat's Jimmy Butler talks about Big Face Coffee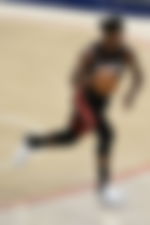 Butler recently sat for an interview with GQ Sports. In the interview, Jimmy spoke about many things, including his coffee business. Butler revealed:
"What did I make? I think I made about, I'm not gonna tell you the exact number. Somewhere in between $1, and like $6,000. Somewhere in between there is about the amount of money I made. But I learned to do cappuccinos, lattes, obviously, pour-overs, chemexes, all of that good stuff."
Butler further discussed how he came up with a business model for his coffee shop.
"I know everybody got the same amount per diem, so everybody had four twenties. Eventually, if I'm making coffee, that's good enough, they're going to run out of those four twenties and then they're going to have to start giving me hundreds. My plan didn't work out like it was supposed to, but I was getting $20 a cup, so I can't complain."
It's surprising that even among all this, Butler played at an astounding level. In fact, the Heat pushed the Lakers to six games, all thanks to Butler's insane performances.
ADVERTISEMENT
Article continues below this ad
Butler also revealed that he might expand his coffee business when he hangs his sneakers for good.
"I really thought that I could dive into being a coffee connoisseur and one day open up my own coffee shop. So I learned how to run a business out of a hotel room, and how to make all the different types of coffee."
ADVERTISEMENT
Article continues below this ad
What are your thoughts? Do you see Jimmy Butler opening a coffee shop in the future? Let us know your views in the comments section below.