"They Won't Let Michael Jordan Into the Club..": When the NBA Legend Was Embarrassed at Dwayne Wade's Party
Published 01/07/2021, 9:00 AM EST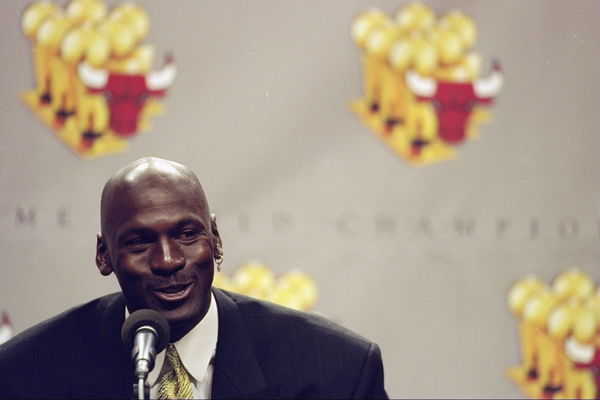 ---
---
When Dwyane Wade was drafted by the Miami Heat as the fifth overall pick of the 2003 NBA draft, the franchise had finished the previous season with a terrible 25-57 record. This was the last in the division, and it was high time they brought about somebody who would bring change. Wade was undoubtedly the perfect candidate. Further, the big man to date considers Michael Jordan as his idol.
ADVERTISEMENT
Article continues below this ad
In fact, he even has a comical story of how he met Jordan for the very first time.
A look back at what Miami Heat became because of his presence
ADVERTISEMENT
Article continues below this ad
Right after his rookie season, Miami could feel the impact of having such a brilliant player on the roster. The Heat improved their record to 42-40 and even made it to the playoffs. In the second season, Miami was standing at the top of the Eastern Conference. The third season was absolutely unbelievable as the Heat clutched the NBA championship trophy and Wad was named the Finals MVP.
Then came Chris Bosh and LeBron James, with which emerged the 'Big-Three' concept. This trio was unstoppable and ended up winning back-to-back titles for the Heat in 2012 and 2013. Knowing what Wade has done to turn the franchise's fate around, it is no surprise that he idolizes the GOAT.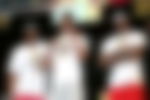 Michael Jordan at Dwyane Wade's draft party
In a recent interview with Wade, he was asked about his very first encounter with Jordan. Wade started off the incredible story and said, "I remember the first time Michael Jordan was, I had a draft party in Chicago. And my cousin came into the club and was like, 'Yo! they won't let Michael Jordan into the club.'"
Wade couldn't believe his ears so he revealed that his first response was, "Bro! Michael Jordan is not here." When the cousin pestered Wade to go see for himself, they went out to see. And to his surprise, Jordan was there.
ADVERTISEMENT
Article continues below this ad
"Jordan is sitting outside on a motorcycle with like 30 people. And I run up to him and he's like, 'Yo! young fellow. I just wanted to come and show you some love. Congratulations on being drafted, so on and so forth.' So we had like this moment outside and Michael Jordan came to my party," narrated Dwyane.
ADVERTISEMENT
Article continues below this ad
He also talked about the other meetings he had with Jordan throughout his career. Jordan is an inspiration for players and people all over the world. Meeting him would be a dream come true for anyone. But well, what a way to meet your idol, isn't it?