Miami Heat Legend Dwyane Wade Reveals What Shocked him After he Joined Chicago Bulls
Published 02/16/2021, 7:30 AM EST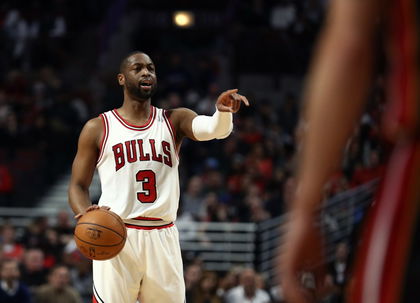 ---
---
Back in 2016, Dwyane Wade moved on from the Miami Heat to the Chicago Bulls. After spending 13 years of his career with them, his move wasn't taken very well by the Heat. He was the mastermind behind bringing in Chris Bosh and LeBron James that formed the 'Big Three' who led Miami Heat to their three championships. However, when Wade went to the Bulls, he didn't have any expectations. But he also didn't expect to be booed by the audience.
ADVERTISEMENT
Article continues below this ad
What did Dwyane Wade expect when he joined the Bulls?
On 'No Chill with Gilbert Arenas', Arenas asked Wade what he thought it would be like to play for the Chicago Bulls and what actually transpired. "Like playing for Chicago in Miami, I just felt like the crowd was like crazy," Wade said.
ADVERTISEMENT
Article continues below this ad
"I was like, 'Man, it's going to be loud up in there.' And it was a lot of games where I was I was like, 'Where the crowd? come on!'. And they booed us a lot too. I look for different energy. But outside of that, I didn't have many expectations."
Wade clarified that he didn't even know he was going to land up with the Bulls, "I didn't even plan to go to Chicago and they didn't plan to have me. It was just something that kind of got thrown together at the last minute," he explained.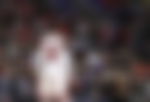 It was a childhood dream for him
Wade revealed that all he knew about Chicago was Jordan and Pippen. And how amazing their team was. "Only thing I would think about Chicago was the Bulls. All I remember is Jordan and Scottie and how amazing it was to play there and then play there as an opponent and how dope it was to go to united center," he narrated.
ADVERTISEMENT
Article continues below this ad
"On the other side, I was like, 'Where the energy at? Why are you all booing as? This ain't what I experienced." Although Wade still doesn't regret playing for Chicago. "I was just glad I got to live that childhood moment."
Well, who wouldn't want to play for a franchise that had Michael Jordan's legacy linked to it? Unfortunately for Wade, it wasn't how he expected it to be. Nonetheless, Dwyane will not be known for this, but always as what he turned the Miami Heat franchise into.
ADVERTISEMENT
Article continues below this ad
Read also- Dwyane Wade Explains Why His Combination With LeBron James and Chris Bosh Didn't Work in the First Year