Miami Heat Legend Rips Apart Kobe Bryant Haters Who Called The Lakers Legend "Selfish"
Published 06/05/2022, 8:00 AM EDT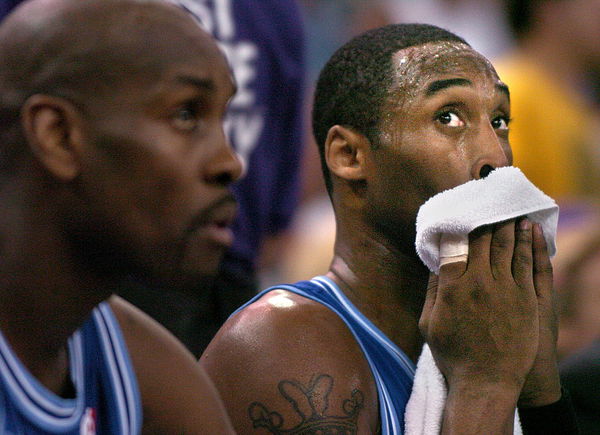 Gary Payton was among the best point guards in his era and has played with and against numerous basketball greats including the likes of Michael Jordan and the late Kobe Bryant. Payton has not only played against Kobe but also shared locker rooms with him.
The Los Angeles Lakers are known for creating teams filled with bonafide superstars. 2003 was no exception as they got Payton to make them more snazzy.
Gary Payton, hence, has a unique perspective on Kobe as a teammate. The point guard had already played 13 seasons in the NBA and was a senior statesman in 2003. Meanwhile, Kobe was just 25 but had already won three NBA championships.
ADVERTISEMENT
Article continues below this ad
The former Lakers player recently reflected on that one year he spent with Kobe on JJ Redick's podcast. "This kid was a competitor. That's all he was and that's all he wanted to do. He wanted to be great and that's what he became," Payton said, "If Kobe was selfish and all that, why would he always go to the veterans and ask them what can he do to get better. Selfish players don't do that."
Payton continued, "He was a player that wanted to be better. He always asked me what to do. The year he asked me how to play defense and he made the defensive team every year after that. I told him how to be that." Payton later described Kobe as his "little brother". As a senior statesman, he got Kobe through some stuff in 2003 and interacted with him till the last days of his life.
Gary Payton, Kobe Bryant, and the Lakers in 2003-04
Point guard Gary Payton joined the Los Angeles Lakers to form a formidable superteam in 2003. The team included him, Kobe, Shaquille O'Neal, and Karl Malone. Both Malone and Payton were at the last stage of their careers and decided to join the Lakers to earn an elusive NBA title.
For the Lakers, it was a question of regaining what is theirs: an NBA title. They had a middling 2003 postseason where they qualified for the playoffs but lost to eventual champions San Antonio Spurs in the second round. 
ADVERTISEMENT
Article continues below this ad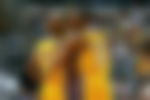 They went through a rocky regular season as Kobe's sexual assault allegations made him miss many games. This, alongside Payton's struggles to understand coach Phil Jackson's triangle offense, and Karl Malone's injuries made the Lakers unstable. The locker room too got more poisonous as Shaq and Kobe's feud came to a head as both of them criticized each other in front of the media.
Watch this Story: Is NBA Legend Isiah Thomas married?
ADVERTISEMENT
Article continues below this ad
Despite all of that noise, they ended up winning 56 games and getting the second seed in the Western Conference. In the playoffs, they went through the Houston Rockets, defending champs the San Antonio Spurs, and the Minnesota Timberwolves. Hence, earning their 28th NBA Finals appearance.
Subsequently, they lost to a disciplined Detroit Pistons 4-1. It was the end of an era as both Payton and Shaq left the Lakers afterwards. Malone announced his retirement as well, making Kobe the only star left in the Lakers franchise.