Miami Heat Superstar Jimmy Butler Admits Luck Has a Lot of Weightage In Achieving Success
Published 01/18/2021, 11:48 AM EST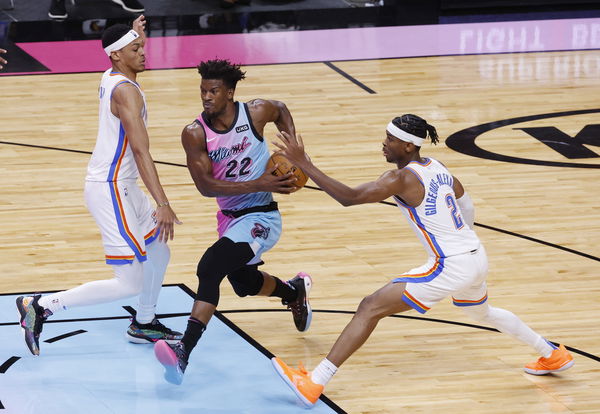 ---
---
Last season was all about the Miami Heat's success through the playoffs and Jimmy Butler renewing his reputation as a teammate. From leaving teams on a bitter note to finding the place he belongs to, Butler has come a long way since then. In fact, his teammates in Miami embraced his presence, and the franchise became relevant again, all thanks to Butler. So, How did he become an NBA star?
ADVERTISEMENT
Article continues below this ad
Struggles during the teenage years
Born and raised in Texas, the Heat superstar did not have a home for a few of his teenage years. However, when he started playing high school basketball, things took a turn for him. He attended junior college, following which he accepted a scholarship to Marquette.
ADVERTISEMENT
Article continues below this ad
In his own words, Buttler was just a bench player who "got lucky". But he made the most of the opportunities that presented themselves. "Coach just played me one day, and it was like, 'Man, this kid just grabbed, like, four offensive rebounds,' so he kept playing me and I just hustled," narrated Butler.
Although, he also has this belief that apart from hard work, luck also plays a role in making a person. He confessed, "One of the realest things I've come to know is that luck plays a major part in a lot of things and people don't want to admit it. You can call it grace. I believe in God, and I know He's watching, but I still believe that luck has something to do with it."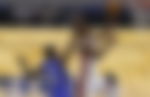 Jimmy Butler found his home in Miami Heat
ADVERTISEMENT
Article continues below this ad
Butler has had some bad blood with the teams he played for prior to Miami. With the Minnesota Timberwolves, he got into a war of words with Karl-Anthony Towns and Andrew Wiggins. Leaving them, when he played for the 76ers, he didn't see eye to eye with coach, Brett Brown.
Word got around that Jimmy was the problem and he was a bad teammate. But when Butler found a group of players who were like-minded, he fit perfectly. In fact, the franchise couldn't be happier with someone like him leading Miami. Now that he has found his home, will he also be able to bring a title for them?
ADVERTISEMENT
Article continues below this ad