Michael B. Jordan Narrates His First Meet with Michael Jordan; Believes It is High Time They Collaborate on Something
Published 04/27/2021, 2:44 AM EDT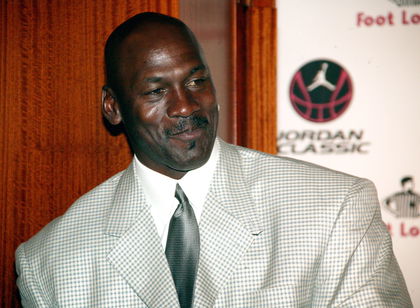 ---
---
There are pros and cons to having the exact same name as some other person. But how odd it must have been to have the exact same name as that of a certain Chicago Bulls legend. Many people over the years have wondered if Michael B. Jordan was ever related to the great Michael Jordan. Although the answer is no, what's surprising is that the two have hardly met each other.
ADVERTISEMENT
Article continues below this ad
Apart from being the GOAT and winning six NBA titles, MJ was a force to be reckoned with. He is a player most people idolize growing up, and he changed the course of the NBA when he entered it. From winning six NBA titles despite retiring three times, he is also now the owner of the Charlotte Hornets and is an entrepreneur with a popular sneakers line.
Michael B. isn't related to MJ in any way. His name actually comes from his father, Michael A. Jordan. So the one thing that helps differentiate between the two is the middle name, as B stands for Bakari.
ADVERTISEMENT
Article continues below this ad
But have these two stars ever met? Michael B. opened up on his first meet-up with the legend, and how he is now ready to collaborate with him on any project.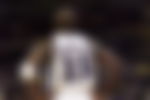 Michael Jordan met Michael B. Jordan
On the Rich Eisen Show, the actor was asked about his first casual meet with MJ. He narrated, "I think at the time I met him, it was at an All-Star event. It was in passing and somebody was just like, 'Hey! he needs an introduction. Hey, what's up this is Mike.' And I shook his hands and it was literally like less than 10 seconds… I don't even think he knew who I was at the time."
ADVERTISEMENT
Article continues below this ad
On hearing that the two hadn't actually met properly, Rich Eisen couldn't believe his ears, and he wondered how the meeting hadn't happened yet. To this, B. Jordan said, "I don't know man. We got to figure that out… We got to collab on something. The market is too rich." Eisen even explained that he would very much be interested in something like that as well.
Read also- 'No Offense': Bradley Beal Reveals Why He Hated to See Michael Jordan Play for Washington Wizards
ADVERTISEMENT
Article continues below this ad