'Michael Didn't Out-Power Anyone': NASCAR Icon Denny Hamlin Picks Between Michael Jordan and LeBron James
Published 02/28/2021, 12:12 AM EST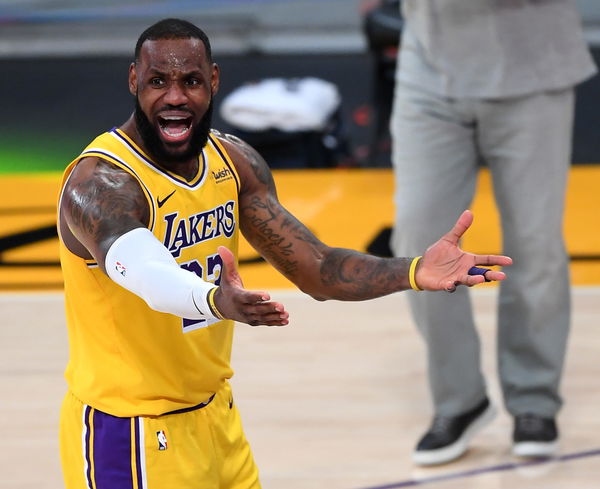 ---
---
Ever since LeBron James made his debut, one conversation has come up time and again – is LeBron the next Michael Jordan? However, over the years, this debate has evolved and a bigger question has become a constant in any NBA discussion, who is the G.O.A.T, LeBron or Jordan.
ADVERTISEMENT
Article continues below this ad
NASCAR icon Denny Hamlin has become the latest sports personality to chime in on the debate. In a recent conversation with the DJ Whoo Kid, the NASCAR icon explained why he considers MJ as the G.O.A.T.
"I believe Jordan was super clutch. I would trust Jordan on the final shot, i don't know if I would trust LeBron with the final shot."
ADVERTISEMENT
Article continues below this ad
He then explained the major difference between LeBron and Jordan.
"I would say all-around player, LeBron, he just bullies his way through there. You just can't stop him. He is a train. Michael didn't out-power anyone. He just out finessed them, out-shot them."
A few months ago, the NASCAR legend formed a new team called 23XI racing with Michael Jordan as the majority owner. Things have been smooth sailing for the team as Hamlin is currently leading the points table of the current NASCAR season. It remains to be seen whether Jordan's team can sustain this success on the track.
Can LeBron James surpass MJ as the GOAT?
Ever since LeBron James won his fourth NBA title, the GOAT conversations have significantly amplified. The 36-year-old might be playing in his 18th season, but he has sustained his greatness with consistent performances on the court.
He has been in electrifying form this season as well. LBJ hasn't missed a single game and has carried an injured Lakers side to the third seed in the Western Conference.
ADVERTISEMENT
Article continues below this ad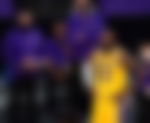 His consistent on-court performances have put him in pole position to win his fifth regular-season MVP trophy, equalling Jordan. Given how destructive the Lakers are with the duo of LBJ and Anthony Davis, they are one of the favorites for the NBA trophy as well.
If James can trounce the challengers and win two more championships in the next three or four years, he will equal his idol Michael Jordan's record.
ADVERTISEMENT
Article continues below this ad
'The King' hasn't slowed down much. Over the years, he has broken multiple records. Considering how he is performing as a 36-year-old, he is primed to break more.
Can LeBron surpass the feats of his idol?