Michael Jordan and His Love Affair with Golf: Three of the Greatest MJ Stories Between 18 Holes
Published 02/24/2021, 4:00 PM EST

Follow Us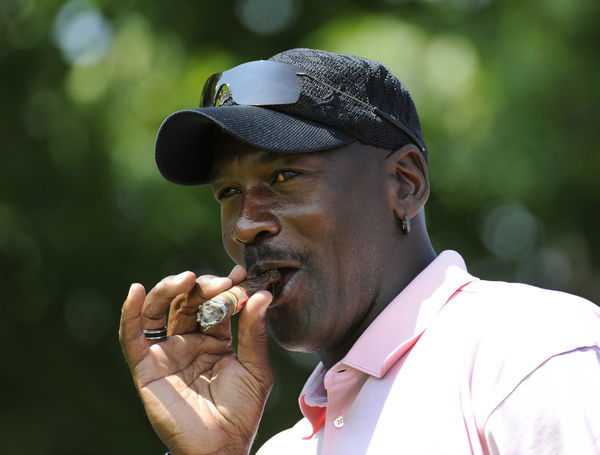 Michael Jordan is addicted to other things besides basketball. It is no secret that he had a crazy obsession with gambling, but the six-time NBA champion is now past that phase. However, his love for golf is a never-ending affair.
Michael Jordan has played golf all his life, and he's just as competitive when playing the sport. Jordan carries his aggressive mentality when playing golf, and there are several stories from the past that would intrigue a reader! 
For instance, Michael Jordan once engaged in a quick $500 bet with a fan who challenged him that he can't reach the green from the teeing area. Unfortunately for the fan, Jordan made an amazing drive which took the ball into the green. 
ADVERTISEMENT
Article continues below this ad
As soon as he made the drive, Jordan watched the ball reach the green, then quickly ran towards the fan, asking him to pay up! Such is the competitive mentality of 'His Airness.'
There are many similar stories about Michael Jordan that would entertain a reader. Here are three of the most iconic ones! 
Michael Jordan trashed talked a former POTUS during a game of golf!
It is no secret that Michael Jordan loves to talk trash. He engaged in plenty of trash-talking during his NBA career and continues to do it while playing golf. However, what's astonishing is that MJ knew no limits to his trash-talking and once committed the same against a former POTUS! 
Yes, you read that right. Michael Jordan once got together with Bill Clinton and the duo completed an 18-hole game. Although there is no info about a potential wager on the game, it was reported that MJ was constantly in the ear of the 42nd President of the United States!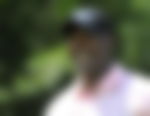 "Jordan coaxed him from the white tees to the championship tees by saying, 'You're going to play from the little girls' tee?' Jordan's challenge was for Clinton to break 100; he did," the Wall Street Journal reported (H/T Bleacher Report). 
Jordan lost more than $1 million in golf wagers
This wouldn't be surprising, as almost everyone knows about Jordan's gambling addiction. It didn't spare him from taking it to the golf course, but Michael Jordan used to lift golf wagers to more than $1 million when he played together with Richard Esquinas.
Esquinas is the co-author of the book "Michael & Me: Our Gambling Addiction … My Cry For Help!" He wrote this book along with Dave Distel and it details how the authors overcame a massive gambling addiction in their lives. 
"Our matches frequently came down to $100,000 putts with occasional swings of upwards of a quarter-million dollars," Esquinas wrote in the book. 
"Personally, I felt I was a controlled gambler until Michael and I went berserk in one period of approximately 10 days in September 1991, when I went from potentially more than $200,000 in debt to $1.25 million ahead," an excerpt from the book reads.
Click here to read more about this story. 
A drunk Michael Jordan went from the golf course to an NBA game and dropped 50! 
Michael Jordan plays golf with a lot of his celebrity friends. That's when he gets ultra-competitive and demands more rounds on the course. Likewise, things went berserk when the Chicago Bulls icon met NHL legend Jeremy Roenick on the golf course. 
Roenick recollected this classic Michael Jordan anecdote when he appeared on the '670 the Score' podcast back in 2019. 
"We played a round, beat him for a couple thousand, and I'm getting ready to leave. Now, the Bulls are playing that night. They play Cleveland, that night. So I'm thinking he's leaving, it's 10:00, he's like 'no, let's go play again,'" Roenick mentioned. 
"So we fill up a bag full of ice and Coors Light and we walk again. We roll around another 18 and I take him for another couple. We've been drinking all afternoon. Now he's going from Sunset Ridge to the stadium to play a game," Roenick remembered. 
ADVERTISEMENT
Article continues below this ad
Now, who on earth would go down to an NBA game after 36 holes of golf and still find the energy to compete in an intense basketball game? Well, that's just who Michael Jordan is. But Jeremy Roenick undermined MJ and taunted him by saying that he's betting against the Chicago Bulls as they were playing the Cleveland Cavaliers that night. Jordan took the challenge and upped the stakes as well! 
ADVERTISEMENT
Article continues below this ad
"Son of a gun goes out, scores 52 and they win by 26 or something… after [36] holes of golf and having maybe 10 Bud Lights. The man, to me, is the best athlete that I've ever seen," Roenick expressed on the podcast.