Michael Jordan and Nike Earned $126 Million Through a Marketing Genius "Fake Ban" That Is Unheard of in the Sneaker Industry
Published 07/11/2022, 2:21 PM EDT
By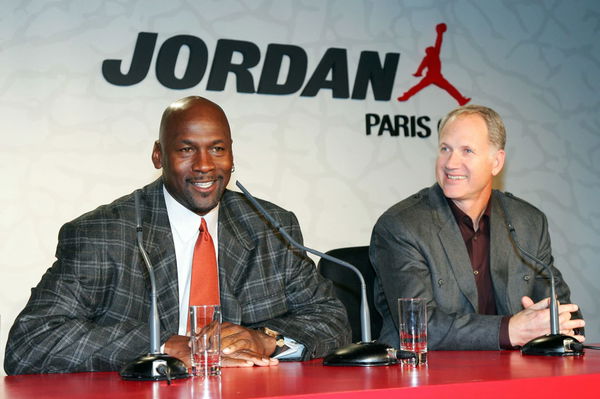 One of the most iconic things Michael Jordan did was release his brand of Jordan sneakers with Nike. They are one of the most iconic shoes to ever be worn by an NBA player. The Jordan brand has expanded since Jordan's early days. Players like Russel Westbrook, Luka Doncic, and Zion Williamson are signed to his brand. The first sneaker that Jordan released was called the 'Air Jordan 1'.
ADVERTISEMENT
Article continues below this ad
This shoe has become one of the greatest shoes ever. The story behind its rise is how Michael Jordan marketed it. The narrative was that the 'Air' allowed Jordan to do all of his vicious dunks because of his revolutionary sneaker. Nike has made billions of dollars selling Jordans. Michael Jordan has reportedly made $1.3 Billion from his sneaker deal, making it the biggest in history.
ADVERTISEMENT
Article continues below this ad
The tale of 'Air Jordan 1' has much more to it. Surprisingly, Jordan was not allowed to wear those shoes due to league regulations. He proceeded to do so anyway. He was fined $5000 every time he stepped on the court with a pair of 'Air Jordan 1'. Nike would cover this for the legendary athlete. This was one of the greatest marketing campaigns ever.
Nike was ahead of the curve in signing the GOAT. Adidas was the sneaker giant then and Jordan's preferred destination. He wore Converse sneakers during his time in the collegiate league. Nike offered Jordan $500.000 to sign with them, outclassing any other offer presented to him. 
Michael Jordan and Nike were oblivious to the rise of 'Air Jordan'
Nike had not thought in their wildest dreams that the Jordan brand would rise to its present stature today. However, it appears that the ban was all fake and just a marketing ploy.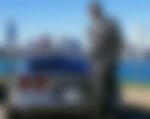 Chicago Bulls legend Michael Jordan reportedly never wore a pair of 'Air Jordan 1' during the span of the reported ban. The sneakers he wore were similar in specs but were not the same. Regardless, Nike projected $3 million in sales, and surprisingly, they made $126 million in just the first year. When Jordan was invited by Letterman to his show, he took the opportunity to talk about his shoe ban.
Jordan commented, "It does not have any white in it."
The rule that Hornets owner Jordan violated was 'A player must wear shoes that not only matched their uniforms but matched the shoes worn by their teammates'. Jordan was also never to follow the rules.
Nike takes the Jordan Brand to new heights in the 21st Century.
Nike earned billions of dollars from a lie. The actual sneaker that was banned was the 'Air ship', not the 'Air Jordan 1'. He wore a similar-looking sneaker during his rookie campaign. The genius of Jordan and Nike created what they have today.
ADVERTISEMENT
Article continues below this ad
According to Forbes, Nike has made Jordan a billionaire. Since then over 37 renditions of the Jordan sneaker have come.
ADVERTISEMENT
Article continues below this ad
WATCH THIS STORY: Who is Kurt Busch and how did Michael Jordan inspire his NASCAR victory?
Jordan made his debut wearing the iconic sneakers in the 1984 season. Since that day the sneaker game has never been the same.