Michael Jordan Comments on How 'The Last Dance' Helped Fans Understand His Mentality
Published 10/12/2021, 1:30 PM EDT

Follow Us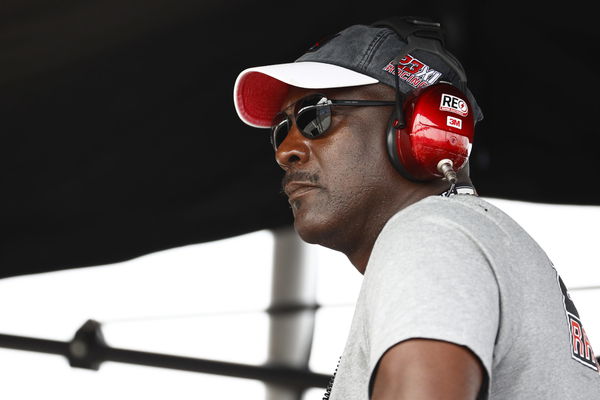 The Coronavirus had put a halt to live sports for a while, but that did not stop Michael Jordan from providing NBA fans with their weekly dose of his legacy. 'The Last Dance', a ten-part documentary, provided endless moments, memes, topics, and memories surrounding Jordan, every Sunday to viewers. Many have gone as far as labeling it the best sports documentary ever made.
Just as much as fans enjoyed the mini-series, it also changed the way they looked at the Chicago Bulls legend. The series was all about diving deep into Jordan's pathology.
Hearing about how MJ actually was and what his mentality was like is very different from seeing it with your own eyes. And this is the gift that 'Last Dance' gave basketball fans. So, when Jordan was asked in a recent interview about how it changed the way people thought of him, his response included that shift in perception.
ADVERTISEMENT
Article continues below this ad
"I think they saw my desire to win on a consistent basis, you know," Jordan started off. "And every time I stepped on the floor I represented my family, the Chicago Bulls, the NBA, because my desire was strong."
WATCH THIS STORY: Liverpool FC, Beats By Dre, Nike & Other Investments That Helped LeBron James Become the Richest Active NBA Player
Michael Jordan was also making a subtle statement
ADVERTISEMENT
Article continues below this ad
In celebration of International Day of the Girl, Jordan gave this one-on-on interview. However, the zoom call wasn't an ordinary one. Not just because it was MJ and the things he said. But also the background that was set during the call.
Jordan had set the background of his call, a picture of all his league accolades lined up. If this doesn't scream, "I am the GOAT" then what does? Comparisons to Jordan have been the talk of the town in the NBA for a long time. From LeBron James, Kobe Bryant, and even Kevin Durant, many fans have placed these superstars on the same pedestal as MJ.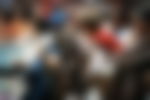 So, when the Last Dance came out, it was a reminder to everyone that what Jordan had achieved was insurmountable. And no matter what anybody did, they would never meet his level. However, Jordan isn't ashamed to pop up now and then to drop reminders himself. Just like he did through this interview. Can't argue with the greatest of all time, right?
ADVERTISEMENT
Article continues below this ad