Michael Jordan's Daughter Helps $185 Billion-Worth Company to Build Her Version of the Dream Team: "It's Not Apples to Apples at All"
Published 03/09/2023, 12:10 AM EST

Follow Us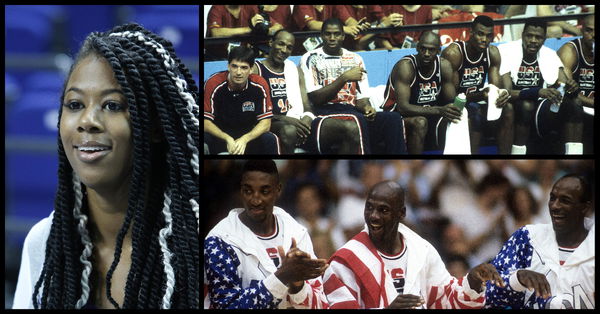 After a legendary career in the NBA, Michael Jordan went on to invest his money into various other businesses. Managing all at a time is not an easy job. However, the Chicago Bulls legend need not worry considering the crucial way in which his daughter is contributing towards his business. After revealing she has no desire to fill her dad's shoes, Jasmine Jordan's unique way to develop the company has received attention. 
Jasmine's important business moves are expected to benefit her dad's company even more. Ever since her arrival at the business, Jasmine has been efficient and independent and also plays a huge role in the company
Daughter of Michael Jordan set to form her own dream team after signing a 16-year-old athlete 
ADVERTISEMENT
Article continues below this ad
Jasmine Jordan has helped the Jordan brand sign numerous athletes over the years. It is definitely not easy to manage a company that has a billion-dollar net worth. However, Jordan is lucky to find a family member to take care of the business. After completing her degree in sports management, Jasmine joined the Jordan brand in 2017.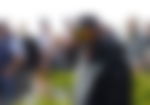 Currently working as the basketball field rep for women's sports marketing, Jasmine signed a 16-year-old youngster for the Jordan brand recently. Kiyomi McMiller who is a top prospect for the 2024 draft signed a NIL deal with the Jordan brand. Moreover, McMiller is the first ever high school athlete to sign a deal with the Jordan brand. 
ADVERTISEMENT
Article continues below this ad
Attempting to form her own dream team, Jasmine shared the complications to sign female athletes into the company. In a comparison with signing men athletes, Jasmine shared, "We've been in the men's space for a while, but it's not apples to apples at all". The daughter of the 6x Champion mentioned the fewer spots available in the WNBA when compared to the NBA, which limits the signing of female athletes into the company.
Watch this story: "Matt Damon, Ben Affleck and all other actors set to star in movie about Michael Jordan-Nike deal"
ADVERTISEMENT
Article continues below this ad
However, the Jordan brand has been very successful in the deals that they have made. Boston Celtics forward Jayson Tatum who signed with the brand a few years ago released his signature shoes, 'Jayson Tatum 1s' a week ago. The company had also signed a trio deal in May last year which included the no.1 overall pick of 2022, Rhyne Howard from the WNBA. Jasmine's attempt to form a dream team of women athletes is something to take note of.
Share your thoughts on the recent signing of the Jordan brand in the comments below.