Michael Jordan Flew in His $61 Million Private Jet to Charles Barkley's House Only To Lighten His Mood in 1997
Published 10/04/2022, 1:30 PM EDT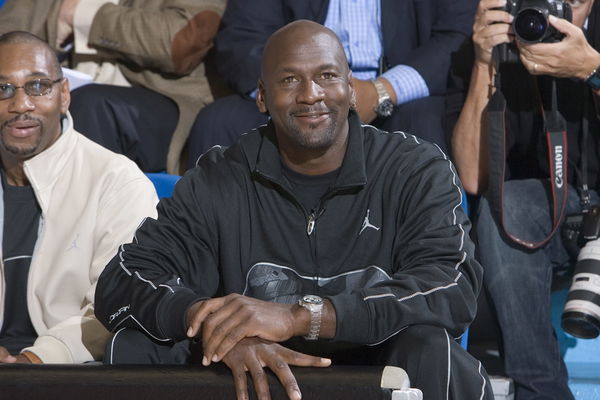 It is no secret that NBA stars Michael Jordan and Charles Barkley were the best of friends. In fact, the former Chicago Bulls star had once whisked Barkley away for a break to cheer him up after a disappointing playoff series.
ADVERTISEMENT
Article continues below this ad
MJ apparently flew in his $61 million worth private jet, picked up the former Houston Rockets player from his home, and went for a game of golf. Evidently, the duo shared a deep bond that seemed unbreakable at one point in time. So what really happened between the two that ultimately caused a crack in their friendship?
ADVERTISEMENT
Article continues below this ad
Jordan and Barkley's relationship goes way back to their playing years. While His Airness was enjoying his position as the top player in the league, many NBA stars gave their best to dethrone him. One of those players was Barkley.
Initially, he had strived to establish himself as the best NBA player and his competitive nature and determination eventually led both NBA stars to form a friendship. Despite playing as opponents many times, their bond remained intact throughout the years.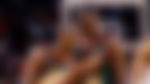 However, their relationship turned sour when Barkley criticized the former Chicago Bulls star regarding his position as the owner of the Charlotte Hornets. From then on, things started going downhill and the duo visibly made no efforts to amend their relationship.
Michael Jordan makes a grand gesture for friend Charles Barkley
Both Michael Jordan and Charles Barkley now seem to avoid each other during public events. However, there was a time when MJ would travel thousands of miles just to cheer his friend up. In an interview with Subpar, Barkley revealed the time MJ called him in the wee hours of the morning to tell him that he would be coming to pick him up.
ADVERTISEMENT
Article continues below this ad
Back when Barkley was playing with the Houston Rockets, his team had lost in a playoff series in 1997. Knowing that his friend would probably be brooding over the loss, Jordan apparently decided to cheer his friend up with a game of golf.
"I lost one time and I'm playing for the Rockets, and Michael calls me about three, four in the morning, 'Whatchu doin'?' I said, 'Nothing. Sitting here sulking. We lost last night.' He said, 'I'll pick you up in four hours.' I said, 'What?' He says, 'I'm coming to get you. We're gonna go play some golf. The season's over. You need to get away.' And in four hours, he picked me up at the private airport right by my house on his private jet." said Barkley.
ADVERTISEMENT
Article continues below this ad
WATCH THIS STORY – Did Michael Jordan Play in 1994? Was Shaquille ONeal The Last Player to Beat MJ in The NBA Playoffs?
Do you think the two Hall of Famers will eventually decide to put their differences aside? Let us know your thoughts in the comment section below!