'Jordan': Former Knicks Champion Reasons Why Kobe Bryant NBA Logo is Not a Good Idea
Published 03/02/2021, 5:30 AM EST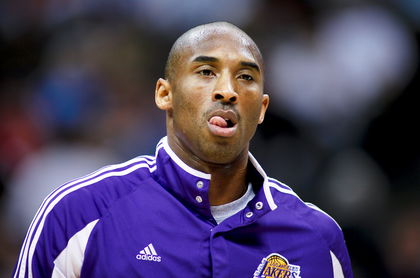 ---
---
The world lost such a tremendous personality when Kobe Bryant lost his life that every tribute paid to him appears small. The NBA tweaked the All-Star Game rules by removing the game clock and replacing it with Final Target Score. This meant an addition of 24 points to the leading team's cumulative score to reach a new target. Plus, they introduced an MVP trophy in Kobe's name as well.
ADVERTISEMENT
Article continues below this ad
But now, thanks to Brooklyn Nets' Kyrie Irving, a new debate has taken birth. Many, including Ky, believe that the age-old NBA logo must now have a Kobe Bryant silhouette as a tribute to the 5-time NBA Champion who lost his life in a tragic helicopter crash. However, Walt Frazier seems to have a different opinion.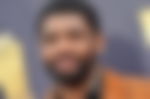 Walt Frazier is not amused by the idea of a Kobe Bryant inspired logo
ADVERTISEMENT
Article continues below this ad
Walt, 75, is a former 2-time NBA Champion with the New York Knicks and also a 1987 Hall of Fame inductee. The phenom, who helped the Knicks win their only NBA titles to this date, is not on board with the idea of a new logo dedicated to the Black Mamba. 
He clearly expressed his opinion in an interview and said, "If you just use one guy, you're embarrassing a lot of other guys. I would start with George Mikan. What about George Mikan? Without George Mikan, these guys would not be around. What about Wilt Chamberlain, Bill Russell? They saved the league at that point. That brought us to the 70s."
Frazier has played in an era that was marked by a handful of NBA greats whose legacy is still unmatched. Also, he has seen two generations of superstars pass in front of his eyes and understands the intricacies of the league better than many. 
He further added, "The Knicks and Lakers were there but Kareem Abdul-Jabbar, Dr. J [Julius Erving] came in and then [Michael] Jordan. So those are the players that made this game. Made it possible for Kobe and these guys. It should incorporate a way to use all these guys at one time to be the logo."
Michael Jordan in a logo?
While Kyrie Irving's backing of the idea thrills many recent NBA fans, there are a few notable members of the NBA community that are less excited. The Philadelphia 76ers coach, Doc Rivers, is one of them. In an interview with The Rich Eisen Show, the 59-YO coach supported a different narrative and said, "Listen, if you want a logo, Michael to me, would be it. But I don't know if you change for change. You usually change things because of history, and you find something out that doesn't fit." 
ADVERTISEMENT
Article continues below this ad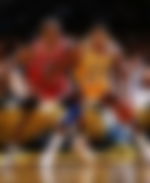 Every generation will produce a legendary player, and the league can not keep changing its logo. Chances are that twenty years from now, some other player will demand that LeBron James be on the logo, and this will turn into a catch-22 situation for the league, if not worse.
Should Adam Silver consider Kyrie's demand, or should they let the iconic logo stay young forever?
ADVERTISEMENT
Article continues below this ad
Read also – THROWBACK: Michael Jordan Picks Kobe Bryant as the Future of League Over LeBron James and Banana Boat Crew