"Michael Jordan is Popping Bottles, Champagne is Being Poured Down My Throat..": When Carmen Electra Exposed Unheard Details from MJ's 'Last Dance' with Dennis Rodman and Scottie Pippen
Published 01/21/2023, 2:30 PM EST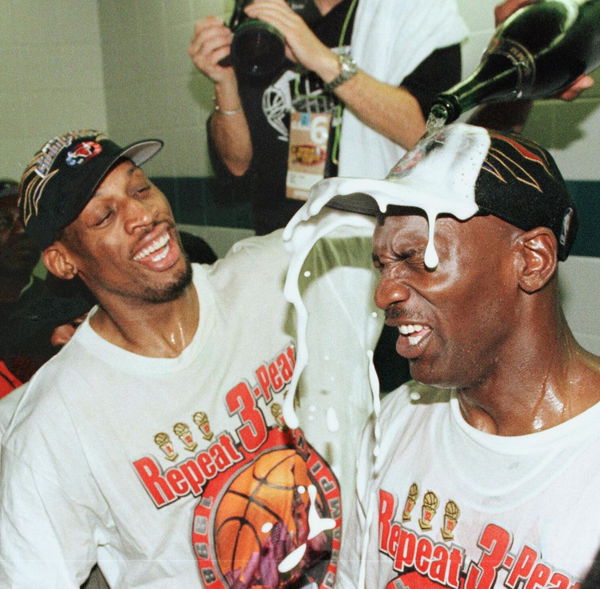 About three years ago, Michael Jordan and his camp came out with the infamous Last Dance during a global lockdown that kept the NBA world entertained in the absence of the regular season. However, the 10-part docuseries that covered the legendary Chicago Bulls' twilight years shed light on many obscure facts shelved in the annals of history. Moreover, it also put a spotlight on relevant figures from the time. Likewise, Carman Electra, who once dated Dennis Rodman, spoke her heart out when the docuseries came out. 
Like many, the Baywatch model was stuck in her home amidst a global lockdown in 2020. However, the pandemic didn't hold her back from giving an interview regarding the Last Dance from her LA home. Moreover, while reminiscing on the past, she shed light on some bizarre unheard stories. 
Carman Electra joined Michael Jordan and the Bulls in a historic celebration
ADVERTISEMENT
Article continues below this ad
The connection between Carman Electra and the Last Dance comes through the 5x NBA champion Dennis Rodman. Electra and the Worm share a storied past. Consequently, Electra was around during the 'last dance' of the Chicago Bulls in 1998. In the 1998 NBA Finals, Michael Jordan and the Bulls faced off against Karl Malone and the Utah Jazz. Likewise, when the Bulls beat the Jazz in Game 6 of the series and won their sixth championship, honored, Electra took part in the historic celebrations. 
ADVERTISEMENT
Article continues below this ad
While reflecting on the wild night, in an LA Times interview following the release of the Last Dance, Electra recalled how she got pulled into the locker room and celebrated with the team. She said, "Dennis gave me his jersey — he was always throwing his jersey to fans. I got pulled into the locker room really quickly and suddenly I'm in there with the guys. Michael Jordan is popping bottles, champagne is being poured down my throat, in my hair, and on my clothes. I was honored to be allowed in there."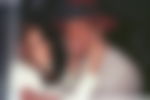 In the locker room, she witnessed Michael Jordan and Co. indulging in rampant celebrations following the historic win.  However, the above incident is one among many of Electra's 'fruitful' experiences with the Rodman and the Bulls.
ADVERTISEMENT
Article continues below this ad
Watch the Story – What 3 numbers did Michael Jordan wear in his career
Some of her notorious exploits, which she has revealed over the years, include her passionate times with Rodman on the Bulls' practice court and their Vegas trip that enraged Jordan and Phil Jackson.
Edited By: Satagni Sikder