Michael Jordan Made 3 NBA Legends Hang Their Heads in Shame With Rude 2 Word Insult as Scottie Pippen Watched
Published 06/22/2022, 10:30 PM EDT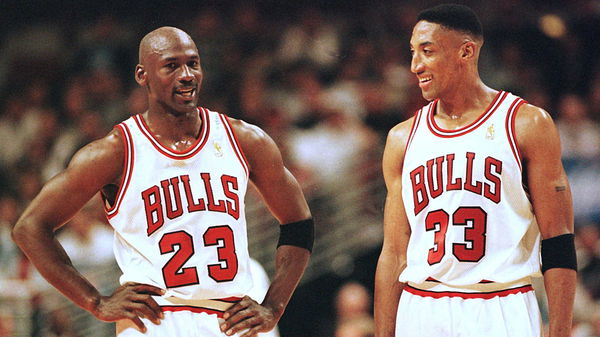 All-time great Michael Jordan and his trash-talking skills need no introduction. The Chicago Bulls legend was known for trash-talking his opponents during games. Moreover, even his teammates had no respite from MJ's trash talk!
In one such instance, Jordan disrespected 3 NBA legends so badly, that they had to practice on another court! This happened during the preparation for the Barcelona Olympics in 1992.
The United States National team assembled a super team consisting of stars like Jordan, Charles Barkley, Scottie Pippen, and Magic Johnson. Jordan and Pippen were fresh off a championship win and they made sure to take full advantage of the fact.
ADVERTISEMENT
Article continues below this ad
Interestingly enough, Clyde Drexler of the Portland Trail Blazers was a part of the 1992 Dream Team. Clyde suffered a brutal loss in the NBA finals against the Bulls and Jordan in 1992, and MJ reminded him of that loss during practice.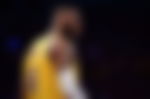 An NBA insider revealed, "Another Dream Team practice was about to begin. … Jordan stopped his teammates short. 'Find a different basket, Charles.' He turned to Patrick Ewing. 'You, too, Patrick. Scottie, you can stay.' The future Hall of Famers looked at MJ quizzically. 'Champions only!' Jordan announced."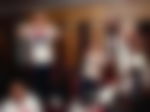 Talk about being ruthless! Interestingly enough, the Los Angeles Lakers legend Magic Johnson decided to join the fun too. The 5 time NBA champion declared his corner of the gym as the 'ring basket' which was to be used by the players with an NBA title.
How good was Michael Jordan in the 1992 Dream Team?
The 1992 Dream Team that represented the United States of America in the Barcelona Olympics was more than legendary. The team was full of NBA superstars. And their opponents had a tough time competing.
ADVERTISEMENT
Article continues below this ad
They brought the gold medal home in incredible fashion. The team scored 110+ points in every game barring the finals, where they scored 103. Moreover, the average margin of victory for the Dream Team was 43.8 points!
Jordan averaged 14.9 points, 4.8 assists, and 2.4 rebounds. However, it was Charles Barkley who ran the show for the team. He averaged 18.0 points, 2.4 assists, and 4.1 rebounds. (Source: landofbasketball.com) Goes to show how good Barkley was in his prime.
ADVERTISEMENT
Article continues below this ad
WATCH THIS STORY: Lakers Legend Kobe Bryant Once Admitted 19 Year Old Andrew Wiggins Reminded Him Of His Own Glory Days: Looking Like A Reflection Of Myself
What is your favorite memory of Michael Jordan? Let us know in the comments down below.