Michael Jordan Once Had a Tragic Childhood Experience That Left Him Scared of Water for Life
Published 05/10/2022, 11:00 PM EDT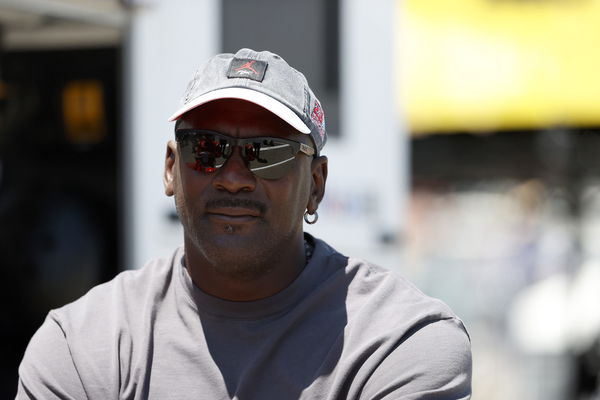 Michael Jordan is one of the greatest ever to play the game of basketball. He conquered the sport like no other and a lot of players feared him. But Jordan had aquaphobia, the fear of water. 
Michael's fear of water started when he was a young kid. It is reported that when he was 7, one of his friends drowned in the ocean and died. And Michael was holding his friend's hand trying to save him but he couldn't. While he was trying to save his friend, the boy started pulling Michael down as he was drowning. Because of this incident, Jordan's fear of water began.
ADVERTISEMENT
Article continues below this ad
But his tragic encounters with water didn't end there. Michael had to be pulled out of a pool a few years later. Then lightning struck for the third time when Jordan was in college when one of his girlfriends drowned. 
And his fear of water was at an all-time high. He had said that he stopped getting into the water. MJ had even admitted that he was sometimes scared to even take a bath. 
WATCH THIS STORY – Why Does Stephen Curry Chew His Mouth Guard?
Jordan tried to conceal this from his friends and made up excuses when it was time to go to the beach or pool. But his parents tried to help him with this fear. 
The Bulls legend had said that he had slowly overcome his fear of water as he grew older. And with all the fancy watercraft like jet skis, yachts, etc he owns now, it looks like his fear of water is not as strong.
Michael Jordan's joy
Jordan owns an array of expensive things like supercars, superbikes, custom planes, yachts, etc. The name of the superyacht he reportedly purchased recently is 'Joy' which is estimated to be worth $80 million.
ADVERTISEMENT
Article continues below this ad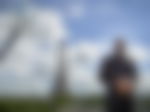 His latest addition is 230 feet in length, and 9.78 feet long. Also, 'Joy' can reach a maximum speed of 16 knots and has a cruising rate of 12 knots. The yacht went viral on social media after the Charlotte Hornets' holiday party when some guests shared photos of the yacht on social media.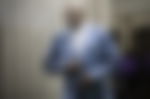 ADVERTISEMENT
Article continues below this ad
There are 5 decks on the superyacht, and each deck was designed for different interests and occasions. And this allows the guests to choose between a variety of activities depending on their vibe. 
It is also reported that the fourth deck of the yacht is a convertible playground. The guests can choose between games like basketball, soccer, badminton, etc. Seeing Michael Jordan playing basketball in the middle of the ocean would erase all doubts about his aquaphobia.
Edited By: Arunaditya Aima