Michael Jordan Once Insulted an American Rapper in Front of Many People for Asking Him a Simple Question: "I Thought He Didn't Hear What I Said"
Published 06/23/2022, 7:30 AM EDT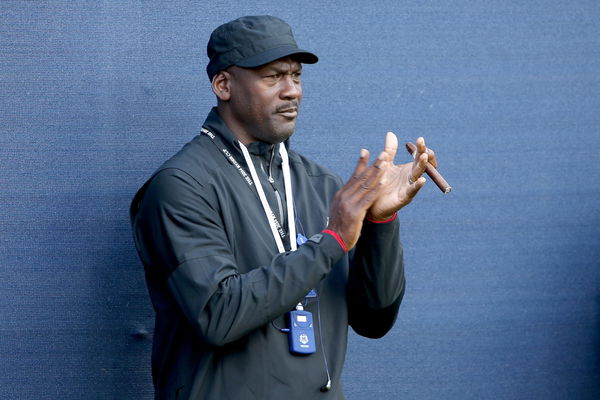 The phrase "never meet your heroes" is sometimes overstated, but it turns out to be a horrific reality for some people. Michael Jordan is not only a hero for people playing basketball but also a hero to people regardless of their profession. That's the impact he has on people's lives. In a rather unfortunate moment for a famous rapper, MJ showcased a side of his not many are familiar with.
Rapper, Chamillionaire told the story of his meeting with his idol, Jordan, and how it changed his whole outlook. He was left shocked and disappointed after MJ insulted him in front of his peers. After that incident with Jordan, Chamillionaire found a new outlook toward fans. He said he tries not to make his bad mood a reason some fans lose the love and admiration they have for the rapper.
ADVERTISEMENT
Article continues below this ad
When meeting Michael Jordan goes wrong
According to Chamillionaire, he and Michael Jordan met at a party which was for the basketball legend. Being a famous rapper himself, he never used to ask anyone for signatures. Jordan was taking pictures with some girls when Chamillionaire saw him. "He was there with some of the Boston Celtics, he was with Spike Lee, he was with… I don't know some other people", said the rapper.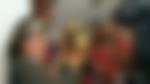 He finally found his opportunity to go and talk to the Chicago Bulls legend. He asked, "I don't want to be rude, but Mike I just want to know if I can get a picture?". But that's when things went downhill. He said, "I understand, I kind of expected him to say no. So I wasn't mad if he said no, but the way he said it."
ADVERTISEMENT
Article continues below this ad "Hell no man, I ain't taking no pictures…", MJ shouted at him. This left the rapper stunned and he thought to himself, "I thought he didn't hear what I said". Unfortunately for Chamillionaire, that wasn't the case and it got even worse. MJ continued, "You know what, you pay $15,000 right now for a jersey from me and I'll take a picture with you." 
The rapper said he had never felt so heated in his life. All the fond memories he had of 'His Airness' just went right out of the window. When Paul Pierce tried to tell MJ who he was, Jordan cursed again and said, "I don't give a f**k". The rapper shook everyone's hand and left disappointed.
ADVERTISEMENT
Article continues below this ad
WATCH THIS STORY: How much are Michael Jordan's kids worth?
What are your thoughts on this story about Michael Jordan? Does it change the way you view him? Let us know in the comments.