Michael Jordan Reveals The One Thing He Would Change About Last Dance
Published 08/09/2021, 2:10 PM EDT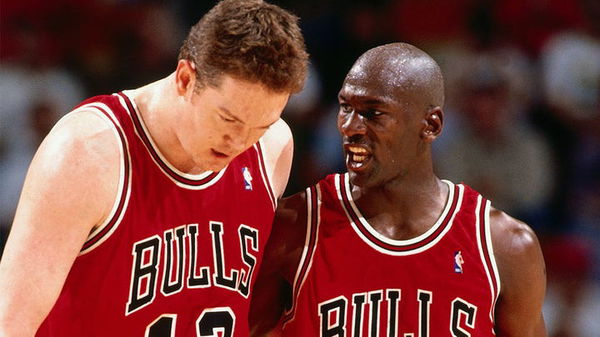 The Michael Jordan era of basketball, which saw the Bulls run the league in the 90s, was arguably basketball's golden age. No other team barring the 60s Celtics were so dominant that the only years the Bulls didn't win, MJ was playing baseball or in retirement!
However, while scripting a piece of history meant fame and stardom for some, others like Luc Longley disappeared as merely just another name in the record books.
Longley, snubbed by the Last Dance documentary, was quite vocal as he called out the directors of the documentary. "The self-deprecating Australian in me thinks it's because I'm not that exciting. I was playing a huge role, but it wasn't one that was that sexy."
ADVERTISEMENT
Article continues below this ad
But this time around, he isn't all alone. It looks like the cavalry has arrived. In fact, his Airness has spoken out in the media to support the 7'2″ Aussie center, with hindsight yet again being the best judge.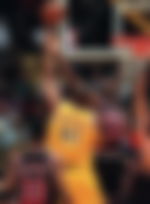 Michael Jordan speaks out
MJ was remorseful as he spoke out to support his teammate. In an interview with one of the broadcasting networks, Jordan said – "I can understand why Australia would say, Well, why wouldn't we include Luc? And we probably should have. And if I look back and could change anything, that's probably what I would have changed."
ADVERTISEMENT
Article continues below this ad
MJ's resentful statement comes following Kerr's outpouring of sympathy for the 'Luc Longley Express' as Chicago fondly knew him in the glory days. In fact, the now Warriors head coach sympathised with his former teammate, saying – "I know it hurt him. I watched it with my kids and I thought about Luc's omission from it and how much he lost from that, and I feel bad for Luc."
Was it that the logistics of flying a team out to Australia while shooting was exorbitant? Or did the producers and directors completely undermine and cast aside Longley's role in those championship runs with Chicago? Hard to say.
ADVERTISEMENT
Article continues below this ad
Perhaps not the most dominant big in the era of big-men, Longley was still an integral part of the 90s legend, that would later inspire millions – The Last Dance.
Watch this story – Kobe Bryant and His Biggest Beef With Scottie Pippen and More