Michael Jordan Shockingly Rejected Legendary Actor Idris Elba's Request to Play His Role in Biopic
Published 05/24/2022, 5:20 PM EDT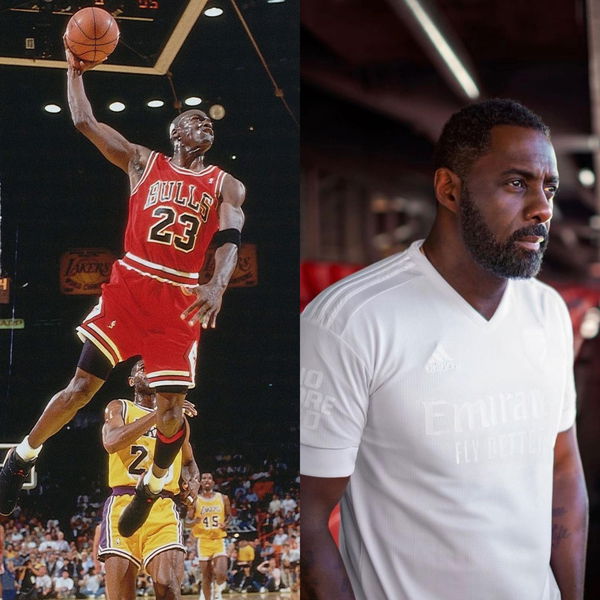 Michael Jordan has denied Idris Elba the opportunity to play him in a biopic. The 49-year-old actor revealed the harsh truth in a recent edition of Complex's 'Sneaker Shopping.'
Any fan will agree that Elba, who has been garnering much attention in recent years for his good looks and brilliant acting, would have been a dream fit to play Jordan on the silver screen. But unfortunately, the six-time NBA champion has not given the green signal yet.
Movie fans have been clamoring for Elba to get the role of James Bond for a long time. This news once again hurls the actor into the headlines.
ADVERTISEMENT
Article continues below this ad
Idris Elba talks about Jordan rejecting his offer
Idris Elba appeared in a recent Complex to talk about sneakers. While talking about Jordan shoes, the conversation veered inevitably towards Michael Jordan.
Elba said Jordan threw huge parties in the Bahamas with stars, celebrities, and a lot of familiar faces. The Bulls legend invited Elba one time to one of his parties.
Meanwhile, the host asked Elba, "Did you ever meet him?"
"Yes, once or twice," replied the star, "I even said to him one time, I wanna play you." Jordan's reply was disheartening. "I'm not ready yet."
After that, Elba also mentioned that he is more interested in capturing Jordan as a businessman and a philanthropist, rather than a basketball player.
The incredible life of Michael Jordan
Michael Jordan's life is nothing short of a movie. From his gargantuan exploits on the court to the incredible stories in his personal life.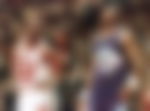 Jordan's Herculean accomplishments on the court have been captured in many documentaries. The most notable one being Netflix's The Last Dance (2020).
ADVERTISEMENT
Article continues below this ad
It created headlines on a regular basis with its detailed analysis of various topics centering on Jordan and his Bulls. The topics ranged from precluding Isiah Thomas from the Dream Team of 1992 to the drama that unfolded in the Bulls' organization during and after their sixth championship victory.
Space Jam also recorded certain aspects of Jordan's life. The most notable being his father's untimely demise.
ADVERTISEMENT
Article continues below this ad
WATCH THIS STORY:Charles Barkley and Michael Jordans Wildest Gambling Stories
What do you think about the idea of Idris Elba playing Michael Jordan in his biopic? Let us know in the comments.
Edited By: Arunaditya Aima