"Michael Jordan Silenced Every Critic and That Is Why He Is the Goat": Lebron James Fans Triggered as NBA Playoffs Reignite Debate
Published 04/25/2022, 9:30 PM EDT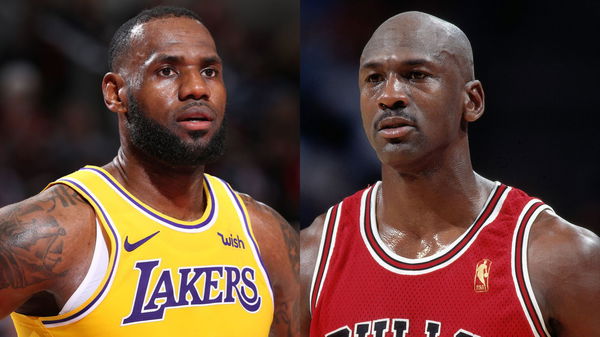 The first round of the playoff is coming to an end and the GOAT debate is yet again sparked among fans. LeBron James, despite putting great numbers, couldn't make the playoffs this year. No one expected this from the King, but he wasn't the only one to be held accountable. There was a problem with team chemistry, the player, and the coaching staff.
On the other side of the debate stands Michael Jordan, whose achievements are always on the tip of his fans' tongue. Critics always pour in their takes. This has been going on for years, but only a few could silence them with their performance.
Michael Jordan's accolades list goes on
ADVERTISEMENT
Article continues below this ad
Jordan started putting up MVP numbers from his rookie year itself. What's interesting is that Michael always did what every critic did not expect him to do. He won the Defensive Player of the year award as well as the MVP in the same year. Jordan's abilities were questioned initially, but as the years went on, Michael proved everyone wrong. Fans on Twitter weren't sure of Jordan's accolades.
He didn't silence every critic. Critics were saying he can't get out of the first round without Pippen. That is why he isn't the GOAT.

— Larry P. (@NycVipers) April 25, 2022
bro said all that for lebron to be better

— Sahil🐐 (@SahilNBA) April 24, 2022
What did he do when they said he couldn't win without Pippen?

— te🅿️ (@_tep13) April 24, 2022
I do agree that Jordan is the best. BUT if someone was to act that selfish in games today as a rookie…it would get called out immediately. You have to play as a team today, so we may never be able to see a Jordan again

— A Sherm (@ThunderAl8) April 24, 2022
Who said he wasnt a winner? You had me there in the first half though

— lindol (@lindol22) April 25, 2022
such a good defender but never matched up with the opposing teams best players 😂

— Justin🥶 (@JustinHahn22) April 24, 2022
MJ knew of his talent but he also recognized that was not enough and drove everyone in practise in practice to be better

— Tim L⚓🇺🇸🇺🇦 (@m1lo1smyd0g1) April 25, 2022
LeBron James had a huge impact on the game. James inspired millions around the world and still is. He has won 4 championships so far, though when his age is compared to Jordan, Michael accomplished a lot more than LeBron. James on the other hand has played more seasons and with more teams.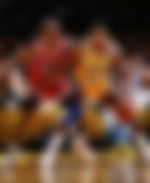 ADVERTISEMENT
Article continues below this ad
Not only that but, LeBron's longevity is something no one has ever seen. At 37, he is still one of the top scorers in the league. The debate would continue with championships won, but there are no real criteria when it comes to comparing players from different eras.
Michael Jordan always responded to players' trash-talking
Michael never backed down when someone trash-talked in the middle of the game. Reggie Miller once faced Jordan's wrath in his rookie year. Miller had 10 points in the first half while Jordan had 0. Reggie Miller asked Jordan whether he really was Michael Jordan. Michael then torched the entire Pacers in the second half, scoring a lot more than Miller.
ADVERTISEMENT
Article continues below this ad
WATCH THIS STORY: "Michael Jordan Is Easily the Worst Owner in Professional Sports": Fans Left Flabbergasted as Lamelo Ball's Hornets Make a Massive Announcement
LeBron James is also one player who always respond. A great example would be the 2016 Finals when James and the Cavs were down 1-3 versus the Warriors. Both the players have played on the highest level, though to be the greatest, one should have a greater influence on people. Jordan and James both influenced the younger generation.