NBA Basketball News: Son of Michael Jordan to Start a New Project Dedicated to the NBA Legend in Orlando
Published 03/23/2021, 6:36 AM EDT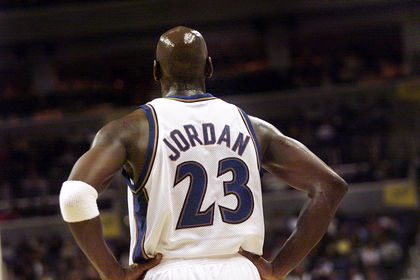 ---
---
Michael Jordan is one of the most revered icons in basketball history. 'His Airness' is still looked at today as the most influential figure in the history of the game. During his time as a player, the sport of basketball became popular across the world, and Jordan was the biggest reason for this popularity. And now, fans will have the chance to visit a store dedicated to his greatness.
ADVERTISEMENT
Article continues below this ad
A new store dedicated to Michael Jordan
Michael Jordan's son Marcus is opening a store in Orlando, Florida. The store will serve the needs of all Michael Jordan fans, with exclusive memorabilia, sneakers, clothing, and all things Michael Jordan. Marcus' store was originally located in another part of Orlando but is now reopening after being shut down during the pandemic. Fans of Jordan will be excited to hear this news.
ADVERTISEMENT
Article continues below this ad Jordan is still one of the most valuable basketball commodities in the NBA today. His sneaker empire has allowed him to become a billionaire, long after his retirement. Jordan took the Nike brand and popularized it across the world, making it one of the most valuable shoe empires. He allowed a small company to become a global juggernaut just with his play.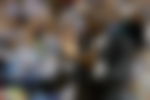 During his time in the NBA, Jordan popularized NBA sneaker culture. His Air Jordans became the hottest shoe on the market. In no time at all, people were taking to the market just to get their hands on a pair of his shoes. His commercials for Jordans, where director Spike Lee popularized the phrase 'It's gotta be the shoes!' made the shoes sell like hot cakes.
Fans want to 'Be Like Mike'
ADVERTISEMENT
Article continues below this ad
But the Jordans' biggest selling point was that they were worn by Michael. People across the world wanted to wear the shoes that the best player in the world would wear. His name being attached to the shoe was the greatest endorsement, and fans took to the market in droves to get their hands on them, all in an effort to 'Be Like Mike'.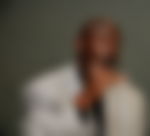 ADVERTISEMENT
Article continues below this ad
Despite him not playing anymore, Jordan's name still holds a lot of value. His legacy with the Chicago Bulls that rests on him leading them to six NBA championships, is still one that people hold in the highest regard. But it's his shoes that keep Jordan in the stratosphere of popular culture to this day.