Michael Jordan Spent a Whopping $61.5 Million Of His Net Worth On This Beast
Published 11/21/2021, 7:30 PM EST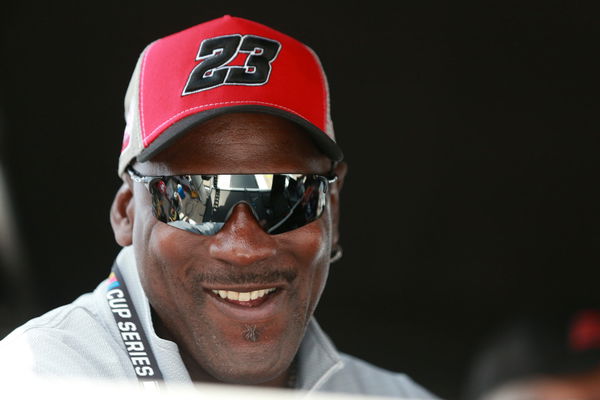 Michael Jordan is one of the most renowned sports personalities in the world of basketball. NBA fans often refer to him in debates surrounding the greatest player of all time. Jordan profited off his NBA career as he raked in big bucks through playing contracts and playing contracts. He helped the NBA market basketball to a whole new worldwide fanbase.
ADVERTISEMENT
Article continues below this ad
What is Michael Jordan's net worth?
Michael Jordan is one of the few billionaires in the world of professional sports. The Chicago Bulls legend astonishingly hit the billion mark in terms of his net worth after his playing career came to an end. His current net worth, according to multiple sources, is around a whopping $2.2 billion.
ADVERTISEMENT
Article continues below this ad
Jordan earned a total of $93.7 million in salary during his NBA career. He maintains brand endorsements with the Nike Jordan brand among other brands. Jordan earns an estimated $100 million per year from endorsements and many other business ventures. He became a billionaire with his ownership stake in the Charlotte Hornets.
When did Michael Jordan buy his private jet?
Jordan's insane net worth has resulted in him not having to use usual or cheaper modes of transport. Fittingly, 'His Airness' uses a private jet for most of his personal and professional travels. He owns an expensive Gulfstream G550 jet.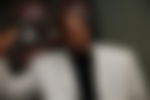 The luxurious Gulfstream G550 jet reportedly cost Jordan a whopping $61.5 million. He initially covered the jet in powder blue and white colors inspired by his alma mater, the University of North Carolina. However, the jet now has a painted cover inspired by his iconic Jordan Brand shoes.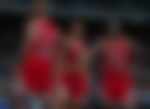 ADVERTISEMENT
Article continues below this ad
Which other NBA stars own private jets?
Alongside, Michael Jordan other NBA stars like Magic Johnson, LeBron James, Scottie Pippen, and others also own private jets. Reportedly in 2002, Pippen purchased a Jetstream aircraft for $4.3 million. Another NBA legend, Magic Johnson, purchased his Gulfstream in 2004.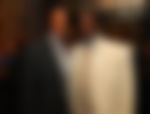 Los Angeles Lakers talisman LeBron James also reportedly owns a private jet. Alongside the private jet, he also owns a Maybach, a Ferrari, and a Rolls Royce. Michael Jordan certainly influenced the play styles of NBA players on the court as well as their lifestyle off the court.
ADVERTISEMENT
Article continues below this ad
Watch this story: 10 things Chicago Bulls Legend Dennis Rodman Cant Live Without