Michael Jordan Trumps LeBron James in Interesting Space Jam Record
Published 07/18/2021, 12:24 PM EDT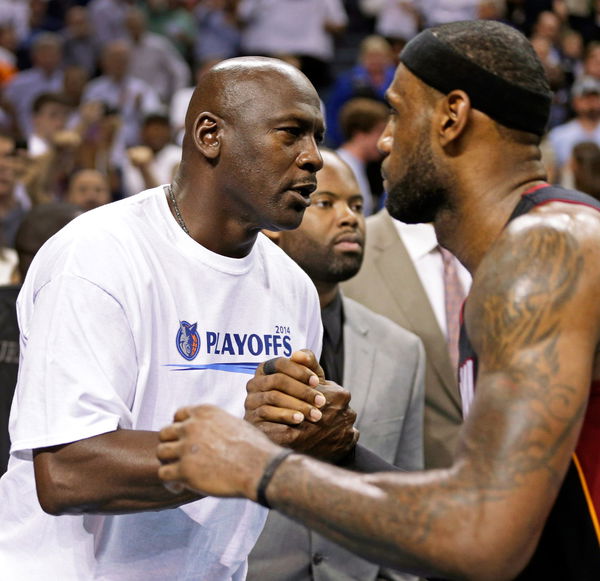 ---
---
Space Jam: A New Legacy arrived in theaters on July 16, further dividing NBA fans over the GOAT debate. The notion that surrounds the new release is the age-old question- who's was better? While Michael Jordan was a 6-time champion and 6-time FMVP, LeBron James is a 4-time champion, having won the FMVP with 3 different franchises.
ADVERTISEMENT
Article continues below this ad
While most expected to see James on a different stage this time of year, his cinematic alter-ego didn't fail to disappoint! In fact, launching during a power-packed weekend in Hollywood, Space Jam: A New Legacy ousted Marvel's Black Widow, as it grossed over 32-million $ in its opening stretch.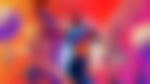 ADVERTISEMENT
Article continues below this ad
And even though the movie is being criticized for its storyline and cinematic liberties, it appears to be a classic case of bias. The loyalty bias was visible, as while the movie received an A-minus cinema score, many reporters, mostly Jordan loyalists dubbed the movie an abject failure.
Bottom line is that the movie, much like its predecessor is a celebration of 2 GOAT-like careers, with stunning visual effects and optics which elevate animation to the next level. The King also called out those who predicted the movie to be a royal disappointment, as he took to Twitter –
Michael Jordan or LeBron, the better Tunes gladiator?
The underlying theme of the movie revolved around a re-working of a tethered father-son connection. And being in a video game where basketball rules don't apply, against a morphed team of NBA superstars, James had to adopt a 'Looney' approach to win the game to save his son.
After combing through both chapters of Space Jam, the NBA's leading stat platform StatMuse released a comparison between Jordan and LeBron's performances. While both contests were vastly different, it hasn't stopped fans from assessing both performances.
According to the tweet, the true shooting percentages for both are almost identical. But, if put into context, while MJ's scoring prowess shines through, so does Bron's all-round ability. What matters most though, is that both showed up in clutch time, as they won their respective games, with help from Bugs Bunny and Co. yet again. While MJ's 22/22 FGs was god-like, LeBron's true shooting percentage at 2000% given the 'style bonus' was no less.
ADVERTISEMENT
Article continues below this ad
LeBron's launch of Space Jam received a mixed bag of reviews. But, NBA analyst Shannon Sharpe still believes the movie's path in the box office will mirror that of the original release in 1996, which in its re-launch in 2016 appeared to have aged like fine wine.
In all likelihood, this movie will probably serve as a nostalgia trip of the King's legacy for future generations of fans, post the conclusion of a Hall of Fame NBA career in the future.
ADVERTISEMENT
Article continues below this ad
Watch this story – Jayson Tatum's Poster Dunk On LeBron James, Allen Iverson's Iconic Crossover On Michael Jordan & Other Instances When Rookies Made A Fool Of NBA Superstars.