Michael Jordan's $108,000 Deal With Defamed Chicago Businessman That Got Him Into Trouble
Published 05/12/2022, 3:30 PM EDT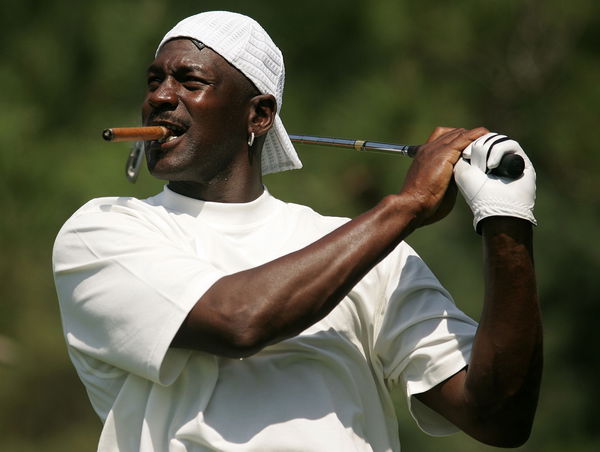 NBA fans are all too familiar with Michael Jordan and his gambling issues. While it shows his competitive nature, it raises questions at times. After his father was brutally murdered, Jordan announced his retirement in 1993. But many alleged that it was a secret suspension by the NBA due to his betting issues. 
Even though the NBA and then-commissioner David Stern had denied it, many still conspire about his retirement. But it is not without reason. Of course, Jordan gambling during a game of cards or golf is no secret to the world.
ADVERTISEMENT
Article continues below this ad
But the Bulls legend's acquaintance with questionable men doesn't help his cause. 
Michael Jordan's gambling mates
In 1992, it was reported that a man called Eddie Dow was gunned down and murdered by his own men. Dow controlled a lot of office buildings, nightclubs, etc. And he always carried a revolver with him. He worked as a bail bondsman and used these men to run errands, bouncers, etc.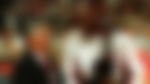 While the killers fled with an estimated $20,000 from the man's briefcase, copies of three checks with a total of $108,000 from Michael Jordan were found.
Another man called James Bouler owned a golf shop and traveled around the country to play in golf tournaments. It is reported that James worked like a mule for a local drug and gambling kingpin and helped move cocaine and cash. 
When federal agents seized about $200,000 from Bouler, a check of $57,000 from Jordan was found.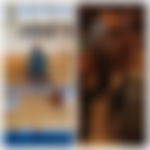 Michael's gambling was illegal in South Carolina. But it is reported that the law enforcement sources say that Jordan was never a suspect of point-shaving and doesn't bet via bookies on basketball games.
NBA's investigation on Michael Jordan
It is said that Michael's interest in betting is driven by his relentlessness and thrill from the competition. His gambling wasn't a concern to many, but who he is gambling with. 
ADVERTISEMENT
Article continues below this ad
Like many, Capt. Huffstetler said that Michael was not properly warned about the people with whom he was acquainted.
"Michael Jordan had no reason to think anything wrong about these individuals he played golf with," Huffstetler said. "They liked to gamble, but they had money and they had businesses. They knew Michael and vacationed together and enjoyed playing golf and a little cards. You show me a golf course in this country where somebody's not betting like he does. And if Michael and his people bet high money, well, they can afford to do that…"
WATCH THIS STORY – Forbes Top 10 Richest Athletes List 2022: LeBron James, and Stephen Curry Make Headlines Yet Again With 7 figure Money Bags
ADVERTISEMENT
Article continues below this ad
The NBA made started an investigation into these incidents. But they found nothing against Michael Jordan.
Do you think the NBA secretly suspended Michael Jordan?