Michael Jordan's 3 Word Reply to Scottie Pippen Could've Changed 1992 Dream Team's Fate
Published 12/31/2022, 3:26 PM EST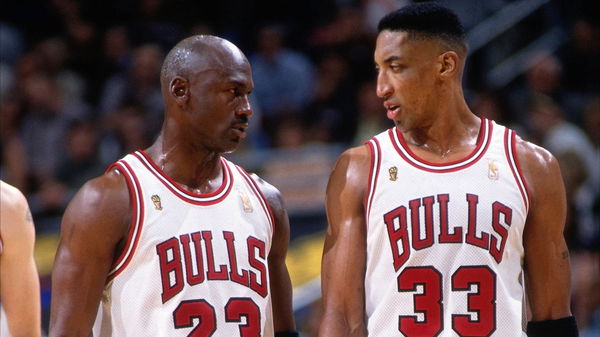 The 1992 Dream Team was the first-ever USA Olympic basketball team to include active NBA players. NBA stalwarts such as Michael Jordan, Scottie Pippen, Larry Bird, and Magic Johnson, among others, were part of the team. Apart from winning the gold medal, the US team exhibited the game of basketball in all its glory in front of the world that year in the Olympics. After that, sports fans from all around the world started to follow the sport more than they used to. While America and possibly the entire world relished in the team's victory, have you ever imagined what would have happened if MJ had decided to not be a part of the team?
The Dream Team showcased some of the best basketball players in the world. The NBA stars, who are now considered legends, already had massive fan followings across the world. Their inclusion in the team meant guaranteed success for the US basketball team. However, it turns out, His Airness almost opted out of playing for Team USA.
Michael Jordan didn't want to be part of the iconic Dream Team
ADVERTISEMENT
Article continues below this ad
Way before Team USA came to be widely known as the Dream Team, Michael Jordan had listed his reasons to not participate in the 1992 Olympics. According to Sam Smith's The Jordan Rules, Chicago Bulls legend Scottie Pippen had asked MJ if he wanted to take part in the Olympics again. The six-time NBA champion had already made his Olympic debut in 1984 under the US team head coach Bob Knight. Evidently, Team USA won gold in the Summer Olympics marking MJ's first-ever Olympic medal.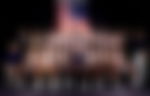 When Pippen asked MJ about participating, the Hall of Famer replied him with a question of his own, "Why would I?"
Pippen replied that he could do it for his country. But Jordan responded, "After playing a whole season you're gonna be awful tired to start again with qualifying tournaments and exhibition games and all of that."
The Hall of Famer eventually decided to be part of the iconic team that revolutionized the game of hoops across the world.
ADVERTISEMENT
Article continues below this ad
The iconic Dream Team
The Dream Team consisted of 12 of the greatest players in basketball, 11 of whom were later inducted into the Hall of Fame. Team USA defeated each of the seven countries before facing Croatia in the Finals. They held the perfect record throughout the tournament and absolutely demolished every single opposition in the way.
WATCH THIS STORY: How Many Gold Medals Does Michael Jordan Have in the Olympics?
ADVERTISEMENT
Article continues below this ad
Reflecting on the players' stardom, the coach of the 1992 team USA, Chuk Daly said, "They knew they were playing the best in the world. They'll go home and for the rest of their lives be able to tell their kids, 'I played against Michael Jordan and Magic Johnson and Larry Bird.' And the more they play against our best players, the more confident they're going to get."
Edited By: Satagni Sikder