Michael Jordan's Close Friend Calling NBA's Tom Brady by Lakers Legend Shaquille O'Neal
Published 04/12/2022, 5:30 PM EDT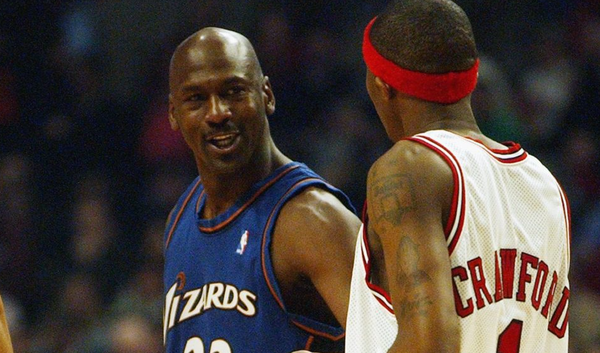 Michael Jordan is a close friend of Jamal Crawford, who was an exceptional talent. His ball-handling was elite, putting up highlight reels every now and then. Jordan picked Crawford to play as his young version in a Gatorade commercial in 2003. Crawford also used to play a lot of pick-up games with Michael.
Jamal has played for about 20 years in the NBA. And yet, NBA Hall of Famer, Shaquille O'Neal still thinks that he will make a return. Not only does O'Neal believes that Crawford can come back, but also gives an astonishing reference to him.
ADVERTISEMENT
Article continues below this ad
Michael Jordan's younger version gets called Tom Brady
In a recent episode of The Big Podcast with Shaq, Crawford said that he will definitely want to play somewhere even after being retired. Crawford had been around in the league for 20 years, though Shaq doesn't believe that Crawford is fully retired.
"Nah, he ain't retired. He like Tom Brady.", said Shaq. Crawford in his mid-30s was still fresh with his crossover moves. Even at such an age, he had managed to school some of the young guys in the league. Being compared to Tom Brady, Crawford still wants to play.
"I don't know about that. But, uh… I retired but I still be playing somewhere. Guaranteed. It's just in me, I was born to it.", said Crawford when asked if he would make a comeback to the NBA.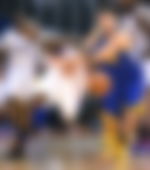 Most of the fans would believe that Crawford would play in the small leagues, though it's not as accurate. When asked what Crawford really meant, he said, "If Shaq said there is a LA fitness right now, and we could go get a run in, they hoopin and they hoopin-hoopin. I'd be jumpin that run, for sure."
Well, looking at Crawford's performances, after the age of 35, he can still probably pull off crossover moves that will end up in his highlight reel.
ADVERTISEMENT
Article continues below this ad
Jamal Crawford used to put on a show like Michael Jordan in his late 30s
Crawford's career averages are 14 points, 3 assists, and 2 rebounds. Not only this, from age 35 to 38, Jamal only missed 23 games in total in those 4 seasons and averaged 11 points in that stretch. In the second last season of his career, Crawford scored a whopping 51 points with 7 threes for the Suns.
ADVERTISEMENT
Article continues below this ad
Jamal was regarded as the king of crossover, as he had his highlight reel full of ankle breakers. There is still no real news on Jamal planning to make a comeback to the league. Do you think Crawford can still play in the league? Do let us know in the comment below.
WATCH THIS STORY: Ruthless Michael Jordan Roasted Female Basketball Legend Diana Taurasi in 5 Words and She Was Stunned