Michael Jordan's Fiercest NBA Playoffs Rival Unloads on LeBron James and Stephen Curry Era of NBA
Published 06/07/2022, 11:20 PM EDT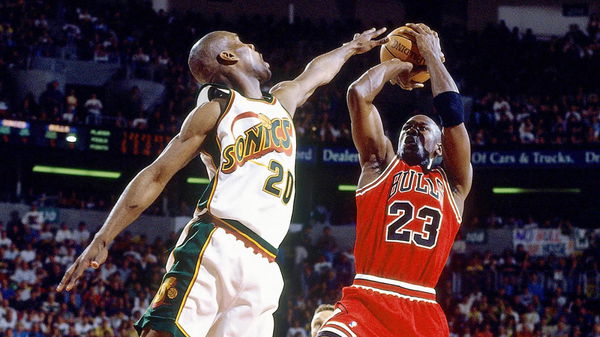 Gary Payton is one of the greatest defensive players to have ever played the game of basketball. He is also widely considered one of the greatest point guards of all time. He was known as "The Glove " for his defensive prowess.
ADVERTISEMENT
Article continues below this ad
Gary represents the no-nonsense defensive kind of basketball that was prevalent in the nineties and early two-thousands. And it seems like he is not a fan of the current era of basketball.
ADVERTISEMENT
Article continues below this ad
In a recent interview, Gary talked about the current generation of the NBA. He is visible in the basketball scene right now because his son is currently playing for the Golden State Warriors in the NBA Finals against the Boston Celtics, and Gary supports him by going to his games.
Gary said, " This era is about shooting threes, getting up and down, and entertainment. It is what it is … but I played in what I think was the best era ever. I think the '90s was the best era ever." 
WATCH THIS STORY – 5 best Memes on Chris Paul Choking Yet Again in the NBA Playoffs
This is not the first time an NBA veteran has criticized the current era of basketball. There have been many instances where old NBA players have expressed their displeasure with the way the game is now.
They are usually not happy with the amount of three points attempts a team takes and the "soft defense" which is played in the league now.
Gary "The Glove" Payton who did it all
The Seattle SuperSonics selected Gary Payton as the second overall pick in the 1990 NBA Draft. Gary was a complete point guard.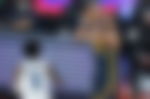 ADVERTISEMENT
Article continues below this ad
At the peak of his powers, he could score as well as any other point guard in the game and was solid defensively. During the 1990s Payton, alongside Shawn Kemp, formed the "Sonic Boom".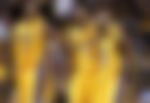 Along with Shawn Kemp, he would lead the Seattle SuperSonics to the 1996 NBA Finals. They would lose the Finals to Michael Jordan and the Chicago Bulls in six games. Until Marcus Smart won it this year, Gary Payton was the only point guard to have ever won the Defensive Player of the Year Award.
ADVERTISEMENT
Article continues below this ad
Let us know in the comments below your favorite memory of Gary Payton.