Michael Jordan's Golf Course: All You Need to Know About His Airness' Exclusive Club
Published 08/18/2021, 2:30 PM EDT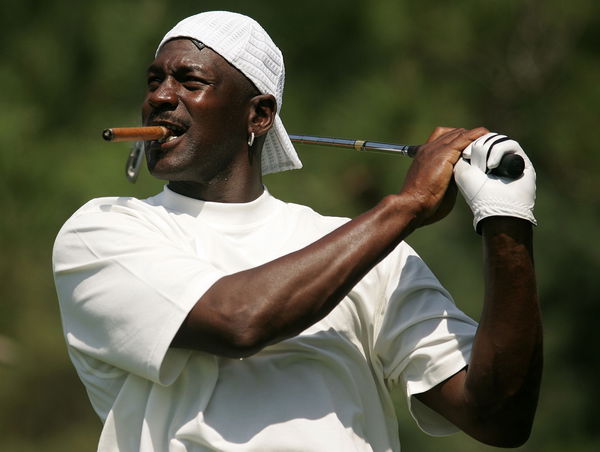 ---
---
Jordan's love affair has never been a secret. No need to panic because we're talking about golf. Michael Jordan has achieved greatness as a basketball player by winning six NBA championships, but some of his best and most entertaining stories come from his time on the links.
ADVERTISEMENT
Article continues below this ad
Jordan's passion for golfing started even before he entered the NBA. When the North Carolina Tar Heels were eliminated from the NCAA tournament in 1984, MJ and his friends had some time on their hands. And once he played with them at the UNC golf course, he could never go back.
So, when Jordan opened his very own gold course, it hit headlines immediately. In fact, snaps of its facilities and the view took social media by storm. Let's take a quick tour around what the golfing world is going gaga over.
ADVERTISEMENT
Article continues below this ad
The Michael Jordan Exclusive Golf Club: Grove XXIII
Bobby Weed, a renowned golf architect, has come up with the design for this course. He has been the brain behind several of America's best courses. As the name suggests, the entire gold course surrounds an old orange grove, built specifically near Jordan's home in Florida.
This place has every bit of luxury that a golfer can imagine. From a learning facility, a practice range, clubhouse, to an 18-hole course, Jordan has left no stone unturned in making it a paradise. However, it is a super-exclusive club with less than 100 members; the rest can only come if invited.
The architects have revealed that it also consists of locker rooms, a dining area along an indoor and outdoor lounge.
There is another feature that fits perfectly with his Airness nickname. Whenever you order drinks and food while playing, the delivery is made via drone.
Does anybody expect anything less from someone like MJ, anyway?
Here's video Caroline Wozniacki posted yesterday of the food and drink delivery by drone out at Michael Jordan's newish golf course, Grove XXIII. (Also the scooters in the background) pic.twitter.com/QEAyUCI0yO

— Brendan Porath (@BrendanPorath) December 7, 2020
WATCH THIS STORY: Michael Jordan's Insane One-Handed Ball Fakes Will Shake You To The Core
New Nickname: Slaughterhouse 23
Even though this course has been open since 2019, wild stories about it continuously roll out. Even the fact that no photos are allowed inside the clubhouse and everything else is supposed to be kept under the table as well. But the craziest part is that Jordan has built the course in a way that proves advantageous to his style of play, which is why it has been given this nickname.
ADVERTISEMENT
Article continues below this ad
As per GQ, "The course reportedly plays hard and plays fast, per Jordan's own requirements, and can be configured to play in a bunch of ways. Natural canals, sand ridges, and banks form the hazards, with the course reportedly taking a large dose of inspiration from Shinnecock Hills."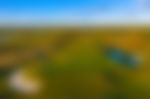 And of course, we all know MJ likes to build places, like his Chicago mansion, that have references to his playing days. So, the tougher tee-markers are Carolina blue, as if playing homage to his University of North Carolina. On the other hand, the short tee-markers depict the Chicago Bulls since they are in red and black.
ADVERTISEMENT
Article continues below this ad
There could still be a lot we don't know about, but one can only imagine why anybody would want to golf in this beautiful place.