Michael Jordan's Rated-R Joke From 1989 That Didn't Age Well
Published 10/01/2021, 4:30 PM EDT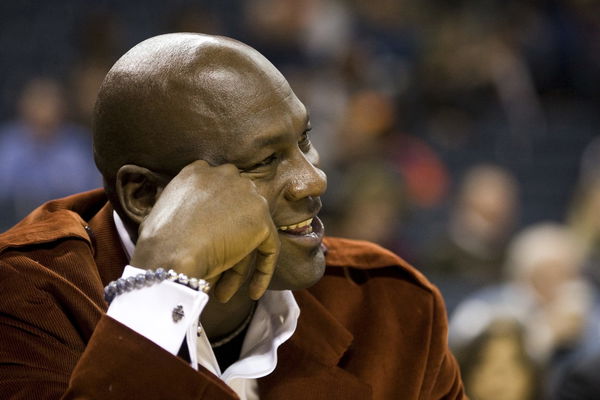 Many years ago, the great Michael Jordan hilariously joked about the origin of his height with popular host David Letterman. Jordan, unlike the rest of his family, is extremely tall. Possessing a height of about 6'6, only added to his advantage as a basketball player. However, in 1989, 'MJ' joked about who gave him his lean build.
In all likelihood, Jordan would've excelled in the league regardless of his height. He was a relentless attacker, and had the mental strength of a beast. Primarily during the latter stages of his career, the Bulls legend used his stature to his advantage, outshining opposition defenders all the time. He averaged over 30 points, and earned himself the right to be called one of the greatest basketball players of all time. But from where did Jordan get his height you ask? Here's his rib-tickling response from many years ago.
ADVERTISEMENT
Article continues below this ad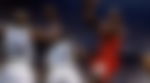 When Michael Jordan cheekily said that the milkman gave him his height
ADVERTISEMENT
Article continues below this ad
Way back in 1989, Jordan appeared as a guest on the David Letterman Show. Back then, his immense height was a hot-topic of discussion. Chatting with the host himself, Jordan cracked a nasty, yet hilarious joke about how he got his height. Upon being asked who he got his height from, the 14-time All-star made a cheeky reference to the milkman.
"I'm the tallest [in the family]," stated Jordan to Letterman. "My father is about 5'10, my mother is about 5'5, everyone else is about 5'6 or 5'7." After this honest confession, the remark that followed left everyone on the set in splits. "The milkman is about 6'7," joked the now 58-year-old. He indirectly made an R-Rated joke, hinting that his father was perhaps the milkman, who was the only tall man around the family.
ADVERTISEMENT
Article continues below this ad
WATCH THIS STORY: Michael Jordan and Charlotte Hornets, LeBron James and Liverpool FC, Other NBA Players Who Own a Stake in Sports Franchises
This 3-decade old joke surely did not age well. Nevertheless, it was a hilarious throwback incident, and caused a huge storm back in the day. The only probable silver-lining is that no matter who Jordan's parents were, they surely gave birth to an absolute superstar!