Michael Jordan's Son Once Called Rockets Legend the "2nd Greatest Player" Over LeBron James
Published 05/06/2022, 12:30 PM EDT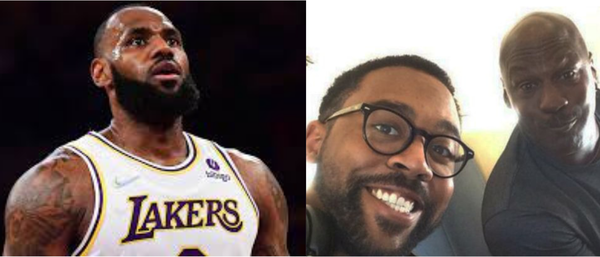 There were very few players in the 90's who matched Michael Jordan's talent. He and Hakeem Olajuwon were the best players of the 1990's. Both of them led their teams to NBA championships. Jordan won six rings for the Chicago Bulls from 1991 to 1998, which include two, three peats. Hakeem "The Dream" won two for the Houston Rockets in 1994 and 1995. Both of them won final MVPs for their efforts. There's long been mutual respect between the two Hall of Famers, who were each selected within the first three picks of the 1984 NBA Draft and effectively served as the league's cornerstones in the 1990s.
Thus, it shouldn't come as a surprise that the admiration extends to family members. Marcus Jordan, Michael Jordan's son, was recently asked on the Bulls Talk Podcast of NBC Sports Chicago who he viewed as the second-best NBA player of all-time (after his father, of course). Marcus Jordan said, "Until LeBron's journey is over, I can't put him there.I'm probably going Hakeem. I'm just thinking of guys that really changed the game. … It's hard to take somebody from this era and put them in that 90s era. If you didn't play in that era, you don't really understand the magnitude of what it was, day in and day out. It was a grind."
ADVERTISEMENT
Article continues below this ad
Michael Jordan's compatriot Hakeem Olajuwon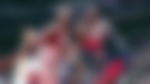 For his 18-year career, Hakeem Olajuwon averaged 21.8 points (51.2% FG), 11.1 rebounds, and 3.1 blocks per game. A 12-time All-Star, "The Dream" was a two-time champion and NBA Finals MVP; a two-time Defensive Player of the Year; and the league's 1993-94 regular season MVP, which concluded with Houston's first-ever championship in a major sports league. He won the next year as well in 1995. If we have to put someone as the 2nd best player of the 1990's, then it has to be Hakeem "The Dream".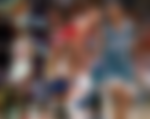 ADVERTISEMENT
Article continues below this ad
The only knock critics may have of him is the fact that he hasn't won any championship when Jordan was playing for the Bulls for a full season. The latter had his first retirement during those two years. He came back in 1995 and led his team to another three peat.
It is not hard to see why Jordan respects Hakeem. They were both teammates as well in the US Dream Team. And they both achieved everything at their fullest potential.
Watch this Story: Tiger Woods vs. Shaquille O'Neal 2022 Net Worth Comparison
ADVERTISEMENT
Article continues below this ad
A recent ESPN list ranked Olajuwon as the NBA's No. 12 player of all-time, though some former players immediately said that was too low.
Do you agree with Marcus Jordan? Is Hakeem better than LeBron? Comment below.