'Michael Went Crack': Rex Chapman Recalls How Michael Jordan Took Revenge After Blowout Defeat
Published 03/16/2021, 3:30 PM EDT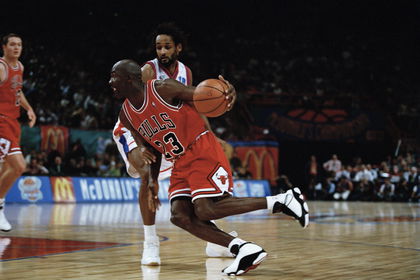 ---
---
Back in 1995-96, the Chicago Bulls were labeled, undoubtedly, as the best team in the league. In fact, they angered other teams because it looked like they were unbeatable. That season, only nine teams could defeat the Michael Jordan-led Bulls. From New York Knicks, Indiana Pacers, Seattle Supersonics, one was also the Miami Heat.
ADVERTISEMENT
Article continues below this ad
To date, the short-handed Miami Heat winning against them feels unreal. But Rex Chapman dropped 39 points for the Heat, and because it was against Jordan, it is considered one of the best performances of his career.
Rex Chapman recalls that night against Michael Jordan
ADVERTISEMENT
Article continues below this ad
In an interview with Chapman, he stated, "It was a lucky game. We had eight players and were in the middle of a trade. We didn't have a full complement of players."
Rex then revealed what the Chicago Bulls were doing in Miami the night before the game. "They were in Miami out all night on south beach and I know they were because I was with right there with them," Chapman confessed. "They thought that they had a night off and I went in and I just caught fire and we beat them. That was the year they went 72-10. If not for that, they would have gone 73-9."
However, the next time they went up against the Bulls, Rex had to face the competitive side of Jordan. "Jump Ball… two weeks later, ball goes in the air, and Michael went CRACK! and got me right in the sternum with an elbow. And I went, 'Oh f***! It's going to be like that tonight, I guess' and it was exactly like that tonight. He got like 40 in three quarters and I went 3 for 13 for 13 points."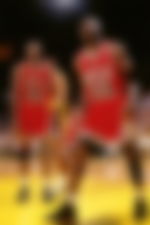 Bulls' legend hates losing
ADVERTISEMENT
Article continues below this ad
This goes to show that when teammates and rivals discuss Jordan's competitive nature, this is exactly what they are referring to. However, Chapman revealed that Jordan also gave him a hug after the game.
Now it's easier to understand how Jordan achieved everything he did in his time at the NBA. Over the years, several players have tried to emulate his ways, but there is, and always will be, only one Michael Jordan.
ADVERTISEMENT
Article continues below this ad
Read also- Michael Jordan Invokes Nostalgia as He Remakes His Iconic Gatorade Commercial