'Michael Would Go So Hard in Those Scrimmages': Steve Kerr Recalls the Hardcore Training Regime of Michael Jordan
Published 03/03/2021, 10:30 AM EST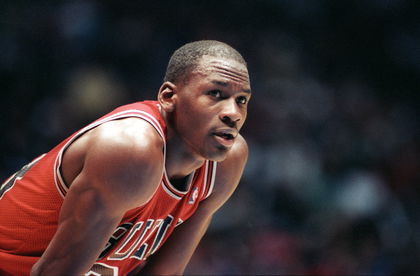 ---
---
Michael Jordan has a legacy filled with great stories that all fans love to reminisce time and again. In fact, they love to talk about even the ones that aren't as pleasant as winning six NBA Championships with the Chicago Bulls. Jordan is known for his extreme competitive streak and nobody knows that better than his former teammate Steve Kerr, who has bared the brunt of Jordan's intense nature.
ADVERTISEMENT
Article continues below this ad
In Jordan's 10-part documentary series, 'The Last Dance', are details of Jordan's last season with his beloved Bulls. Many stories that were untold came out, as well as some that when retold, still felt fresh. An example of the latter was Jordan and Steve Kerr's fistfight during a scrimmage.
What went down between Steve Kerr and the GOAT
ADVERTISEMENT
Article continues below this ad
During the 1995-96 training camp, Michael Jordan had taken it up a notch. He was deeply disappointed with the Chicago Bulls losing to the Orlando Magic in the 1995 Eastern Conference Finals. He didn't want any room for error and wanted to set the tone right with some of his teammates, including Kerr.
However, in one scrimmage game, things became a little heated, and Jordan and Kerr ended up punching each other. Though the two made up immediately after and were closer than ever, this story is embedded in the Bulls' history.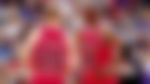 Michael Jordan did not go easy on them
On 'The Rich Eisen Show', Kerr opened up about his fight with Jordan and then detailed MJ's leadership style. "The most unique thing about that team and Michael's leadership style was that you either passed the test or you didn't," Kerr started off. "He put a lot of pressure on people and it was not light and enjoyable."
Comparing those days to now, he said, "We practiced a lot harder back then than we do today. I hope I don't just sound like that old guy who's saying, 'Oh! Things were tougher back in the day'. It was just more of the style."
ADVERTISEMENT
Article continues below this ad
He stated that practices now are light but, "Back then you scrimmaged a lot and Michael would go so hard in those scrimmages. He just set a bar that was incredibly high, that everybody had to live up to it. And it was one of the reasons our team was prepared every year in the playoffs because he set that tone every single day."
The way practices are held now, do you think the current generation could survive the hell Jordan used to put his teammates through to get them to a title?
ADVERTISEMENT
Article continues below this ad
Read also- "He Trusted Me More Afterwards": When Michael Jordan and Steve Kerr Got Into a Terrible Fist Fight