'Midlife Crisis': Former Teammate Details How Dennis Rodman Created Problems for San Antonio Spurs
Published 01/19/2021, 10:08 AM EST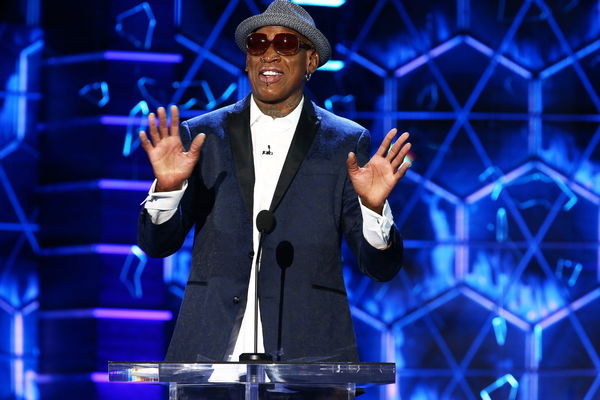 ---
---
Among the very few basketball players who have been impactful, entertaining, and controversial, Former Spurs' Dennis Rodman has made it to that list. This is the man who has won five championships in his 14-year career. Two with the 'Bad Boy' Pistons and was a part of the historic three-peat with Michael Jordan's Chicago Bulls.
ADVERTISEMENT
Article continues below this ad
However, one of the greatest rebounders in NBA history had a rough stint with the San Antonio Spurs. The former Spurs legend opens up about how it was playing beside him.
Impact on the Spurs team
ADVERTISEMENT
Article continues below this ad
In an interview with Terry Cummings, he was asked about his experience playing alongside Rodman, who had a bit of a wild side at the time. "I mean, he was going through something," explained Terry. "Maybe that was his midlife crisis, but it took everybody on the team and caused a bit of imbalance.
"I don't think a cat getting 16-17 rebounds a game is going to win a championship. He's really a role player at best that has the persona of something more. And that was what I think the media was attracted to."
Talking about his admirable qualities clashing with his inner demons, Terry stated, "Dennis was a great person as far as I knew him. But as an athlete, he came to play every day and you could never refute that. But I think there was enough stuff about him that caused difficulties on some of the younger guys performing. Because he was given preferential treatment in how they dealt with him in San Antonio."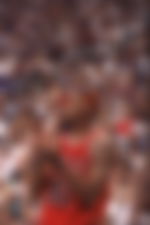 What was Dennis Rodman doing wrong?
ADVERTISEMENT
Article continues below this ad
The man who led the league in rebounds for seven consecutive years had a dark side. He drew a lot of criticism for his antics on and off the court, whether it was from fans, coaches, and teammates. He had a habit of dressing up in drag and partying non stop, which wasn't a problem until it started affecting his performance.
His adventurous motorcycle ride from San Antonio to Luckenbach, Texas, made headlines for all the wrong reasons. He ended up having an accident that made him miss an entire month of the 1994-95 season. We knew then that he was on thin ice with the Spurs now.  His missing team huddles was the cherry on top, which led to his exit from the franchise.
It's possible that Rodman was just too colorful for his time. But if only he had created a different kind of buzz, the Spurs would think of him fondly, like they do with the other legends. Well, as they say, all publicity is good publicity. So, the noise he made won't let anyone forget who he was.
ADVERTISEMENT
Article continues below this ad