'Might Be Fiction': NBA Analyst Rips Apart Scottie Pippen Disrespecting Michael Jordan Through New Book
Published 06/10/2021, 12:30 AM EDT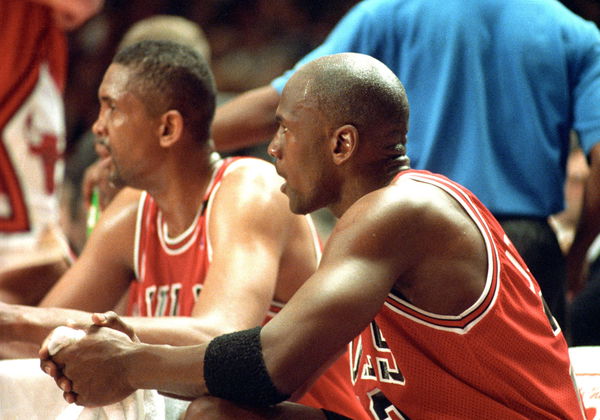 ---
---
Michael Jordan and Scottie Pippen, the Batman and the Robin of the 90s, were unquestionably the best duo of their time. Completing two three-peats and pushing the Bulls to a 72-10 season, they were a sensation. 
ADVERTISEMENT
Article continues below this ad
In The Last Dance, the kind of coverage that Scottie received proved his worth in MJ's playing career. Also, the docuseries ensured that people do not forget that MJ had a very crucial helping hand when he was accomplishing the impossible. However, would Air Jordan have been just as good without his small forward? The Pippen camp doesn't seem to think so.
Scottie Pippen vs Michael Jordan: Battle of brothers
ADVERTISEMENT
Article continues below this ad
Recently, the news came out that 55-YO Scottie is ready with his memoir, 'Unguarded', which might reveal the things he has kept to himself over years. Although the book will hit the stands in November, the PR work has begun. 
The description of the book, perhaps as a selling strategy, said, "Simply put, without Pippen, there are no championship banners — let alone six — hanging from the United Center rafters. There's no 'The Last Dance' documentary, there's no 'Michael Jordan' as we know him. The 1990s Chicago Bulls teams would not exist as we know them."
Now, these are highly controversial lines and they naturally succeeded in scoring headlines. 
So as a response to these claims, Chris Broussard, a notable journalist, expressed, "It might be fiction. I've got two words for Scottie Pippen, stop it! Scottie Pippen is rightly viewed as an all-time great. He is half of the duo, arguably the greatest duo of all time… These are two wing players, him and Jordan… But that description, I don't think Scottie feels this way. That description makes him seem like he thinks he was just as valuable to that team as Michael Jordan, that's just not the case."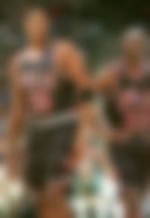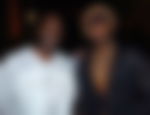 How good was Pip without MJ?
In his freshman year, Scottie averaged just 4.3 points and bettered it to 18.5 ppg in the sophomore year and to 23.6 ppg in his senior year. However, after joining the Bulls, Scottie never touched that last number in his entire career. It took him time and mentorship from MJ to cross the 20-point mark and that alone showed Jordan's importance.
ADVERTISEMENT
Article continues below this ad
Even during the 1993-94 season when MJ was playing in the Minor Baseball league, Scottie could not amount to much as he averaged 22 points, well below Jordan. Chris added, "Scottie Pippen is lucky that he went to play with Michael Jordan because Pippen was the kid who played Jr. College basketball if I'm not mistaken… He became a mini-Michael Jordan in some case… If he doesn't go to the Bulls, and goes to Blazers or somewhere else, I don't think that he becomes the all-time great player that he was."
So although Scottie was MJ's right hand, Jordan could've had any other player and probably delivered a similar result. Not to disrespect the importance of the Bulls legend, but Pippen became the second-best because he was playing alongside the world's best. 
ADVERTISEMENT
Article continues below this ad
Do you agree with this assessment or do you feel Scottie's description was right? 
Watch this story – Times When Michael Jordan Was Hurt But Still Refused to Back Down