Mikal Bridges Breaks Down How He Guards Luka Doncic- Compares Him To James Harden
Published 03/16/2021, 11:37 AM EDT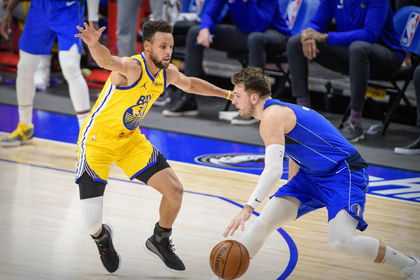 ---
---
Luka Doncic is one of the most skilled players in the modern NBA. He draws from his wealth of experience as a professional player in Europe. He has been out-foxing grown men on the basketball court since he was 16 and is now doing the same in the NBA. As a third-year player, Doncic is already one of the best guards in the NBA.
ADVERTISEMENT
Article continues below this ad
He is starting to get his plaudits by fellow players and defensive standouts. The latest example comes from Mikal Bridges, who broke down how he guards Doncic in a film review with ESPN. Bridges is one of the bright defenders in the NBA and has shown a keen eye while breaking down Luka's game.
ADVERTISEMENT
Article continues below this ad
"I was picking him up and making the other guys beat us. Show hands with him because he's real crafty. He knows how to, like Harden in a way, where he knows how to get a foul and just finding the time to reach in. I don't think I really reached the first half and then once a guy gets comfortable knowing the other guy won't reach, they'll be more comfortable and let the ball, loosen their hands, and then I'll read the reaction."
Luka Doncic: Could he be unguardable?
Luka Doncic and his play-style are incredibly difficult to figure out. Most defenders use the approach of waiting for him to shoot and hoping he misses. However, that is the issue. Doncic is yet to become a very efficient scorer.
ADVERTISEMENT
Article continues below this ad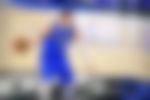 His three-point shooting has volume to it, but isn't nearly as efficient as that of other top guards. However, Luka with the ball is one of the scariest players in the NBA. He may be slower than others, but he controls the tempo of the game and makes everyone play at his pace. He is a triple-double machine and has incredible vision on the court.
ADVERTISEMENT
Article continues below this ad
The challenge of guarding Doncic is something we have seen many top defenders figure out. However, those strategies don't last consistently, as Doncic always has new moves to show off. Like Mikal Bridges said, he is kind of like James Harden that way.